Get Started
Whether you're re-decorating a single room or designing an entire home, know that we are at your service and can't wait to work with you!
We begin with a personal design consultation where we'll discuss your unique style, space, budget, and design goals. From there, we'll suggest options that will exude the look you're dreaming of. The easiest way to prepare for your project is to download the Window Planner and Measuring Guide. We have created these tools especially for you, so that the process is fun and less complex.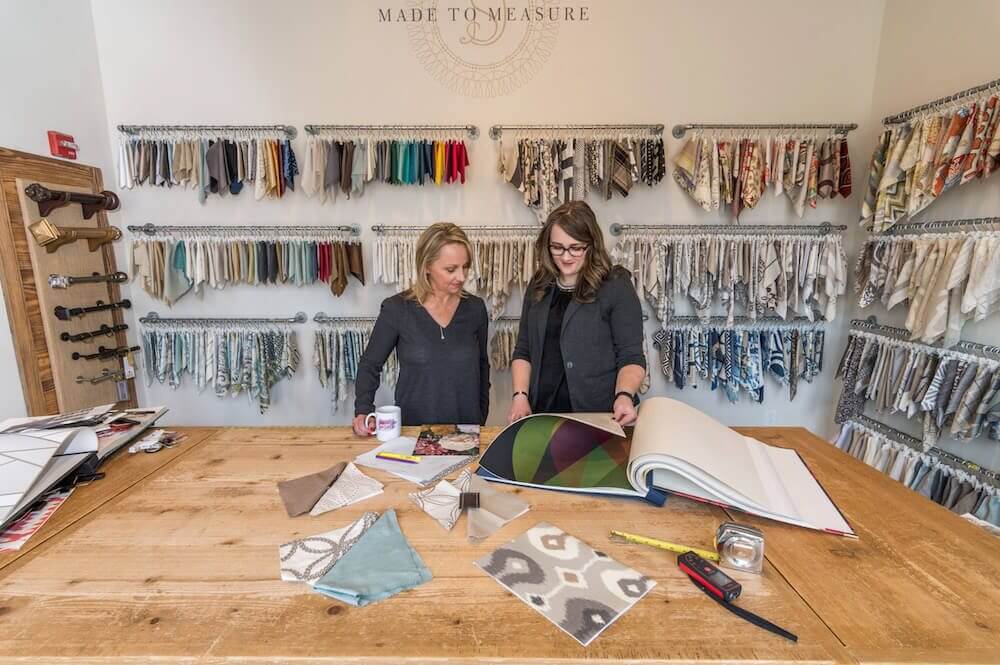 Getting the Most of Your In Store Visit & Design Consultation
Make your visit more productive & fun by bringing the following with you to the store:
Inspirational pictures from magazines or websites that showcase your style
Photos of your space and the window area
Photos of the furniture pieces you plan to use in the room.
Paint swatches or other fabrics in the room (if available)
Basic measurements of your room and window – Download our How to Measure for Window Treatments Guide (see links above). Don't worry about exact measurements – we'll visit your home to verify measurements before a final purchase is made.