6 Most Popular Design Patterns
One thing we've learned at Drapery Street over the years is that people love patterns. A beautiful pattern can add life and energy to what would otherwise be a dull room. Whether big and bold or small and delicate, the proper use of patterns can easily transform a room.
We've covered several different types of patterns on our blog, and we wanted to share with you some of the highlights – patterns that continue to be popular today and that work in a wide variety of spaces. It's important to note that all of these patterns are classic. The colors, size and scale of pattern, and how much pattern you choose to incorporate in a room are what will make your design more trendy or traditional.
Without further ado, here are our top six most popular design patterns we love to use for drapery panels.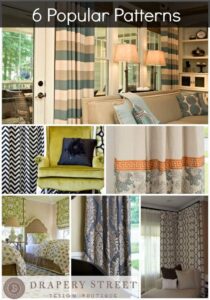 Chevron – Chevron has been big for a while now, and it's still a popular choice in interior decorating and fashion. Varying the size and color of the chevron stripes completely changes the look and feel of the pattern.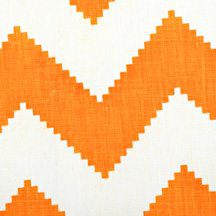 Stripes – Stripes are a classic that have been widely used for years and are still popular today. Using different widths can add interest to the stripes, or you can give your windows a more traditional look with a consistent width throughout the fabric.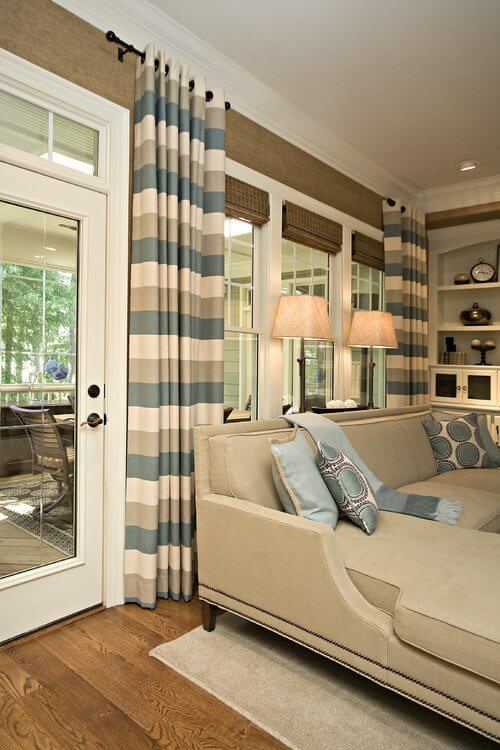 Lattice – Lattice is a lovely pattern that has a wide variety of variations. Lattice patterns can be small and closely woven or large and spread out. They can also have a soft, curved feel or reflect a stronger geometric pattern with sharp corners.
Ikat – This exotic pattern is a gorgeous way to add color and excitement to a room. This pattern looks great with natural textures and wood.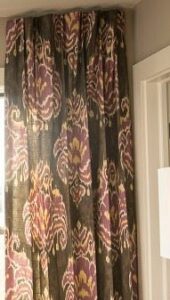 Damask – Elegant and regal, damask adds refinement to your home. This is a lovely choice for those with traditional tastes. Damask will likely never go out of style and will add beauty to your windows for years to come.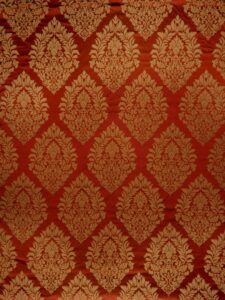 Greek Key – One of our most widely used patterns is Greek key. Whether in a trim or an entire drapery panel, this interlocking pattern is a stylish choice.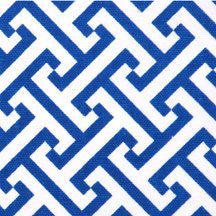 Is one of these patterns the perfect choice for you? Or is there another pattern that you'd love to incorporate into your home? Come visit us at our store in Carmel. We have thousands of choices for you to peruse, and even more ways to customize your drapes to make them unique. We can also schedule a design consultation, which allows our designers to see your space and make recommendations about the right window fashions for your home. There's a pattern for everyone, and we can help you find the pattern that is uniquely you!