Custom Drapery Price Comparison: Drapery Street vs. The Competition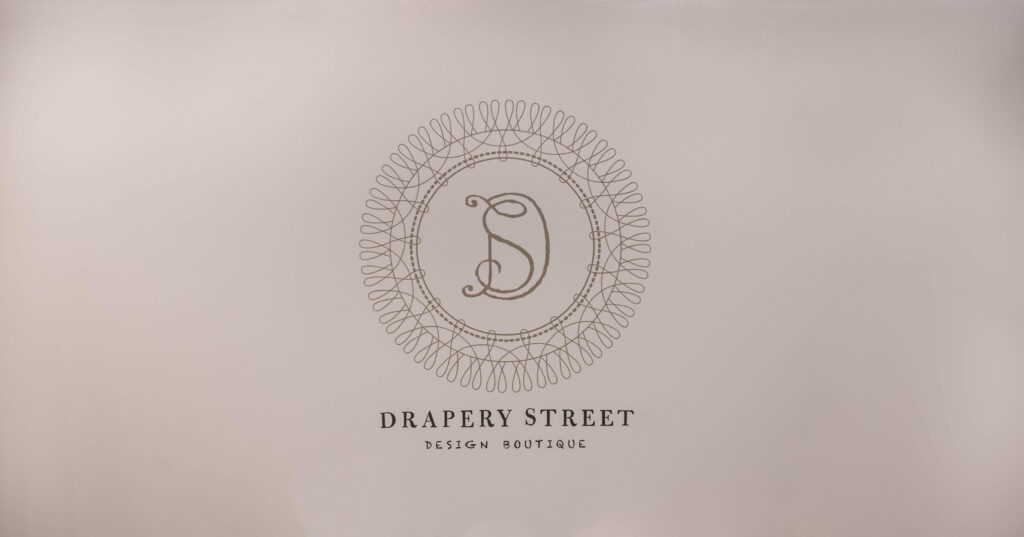 When you hear the word "custom" what other phrases come to mind? Unique style, great quality, perfect fit, too expensive? All the above are true about custom draperies at Drapery Street, with the exception of being too expensive. In fact, Drapery Street's pricing is unmatched even by top home decor brands. You'll save up to 62% on custom draperies shopping at Drapery Street compared to Restoration Hardware, Smith & Noble, or Pottery Barn.
Not only will you save up to 62% with Drapery Street, you'll also have peace of mind knowing we offer expert design services, measuring, installation, and steaming. We also provide local repair and response services. When you shop Drapery Street, not only can you expect to pay less, you can expect to get more!
Custom Drapery Price Comparison
Let's take a look at an example. Here's a detailed comparison of custom lined sheers from Drapery Street versus Restoration Hardware and Smith & Noble. You'll see there really is no comparison!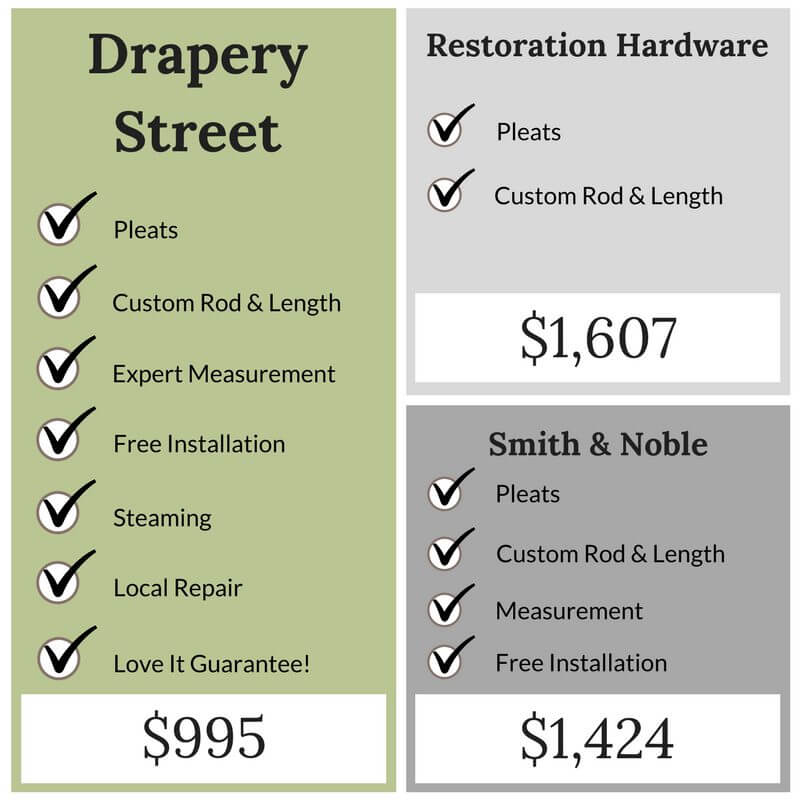 Comparison is based on pricing published by Drapery Street, Restoration Hardware, and Smith & Noble on February 19, 2017. Prices based on 104″ tall by 96″ wide coverage.
The prices speak for themselves, but let's consider a few more details. With Drapery Street you get top of the line construction and premium thermal lining. Thermal lining is thick and causes the drapes to look fuller and hang better. It also protects the fabric and adds insulation to the window. The competition offer lining, but it's substandard at best.
Not sure you need fully custom drapes? We're still going to save you money compared to Restoration Hardware and Pottery Barn. Our Design Simple program offers two custom length panels up to 104" and starts at $599. These panels are made here in the USA and come with our Love It Guarantee. They are constructed using our signature Bleecker pleat, which combines design and function. Did we mention the price also includes hardware and a custom cut rod?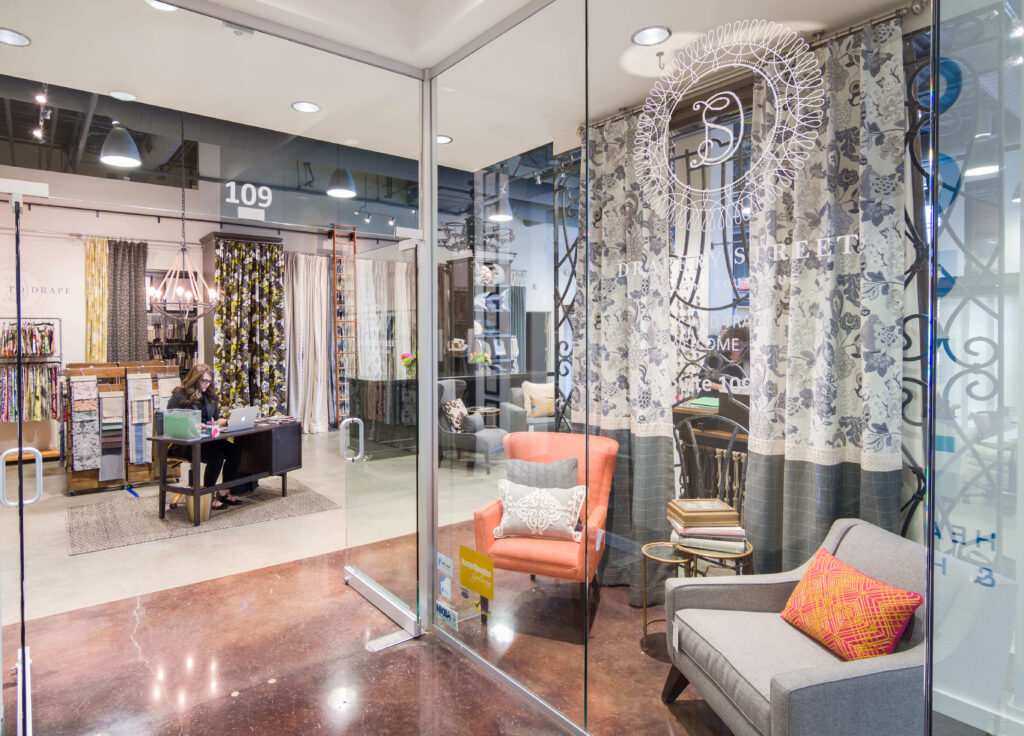 Whether you're looking for a fully custom window treatment or a ready to drape option, Drapery Street simply can't be beat. We truly do offer affordable luxury, especially when compared to the competition.
We'd love to prove it to you! Contact us today for a free quote or a free in-store consultation.