Design Trend | Lattice Prints Are a Modern Classic
When making interior design choices for our homes, most of us want a look that is current and fresh, but we also want a look that will stand the test of time. Incorporating a lattice pattern, such as this navy print, into your home décor is a great way to make a room look modern and hip. At the same time, this strong geometric print won't look dated in a few years – it will retain its classic beauty.
A bold lattice print can anchor a room and make it look thoughtful and put together. These beautiful lattice print drapes give this room a clean, tailored look. The brown lattice print coordinates nicely with the rustic coffee table, while still making the room feel modern.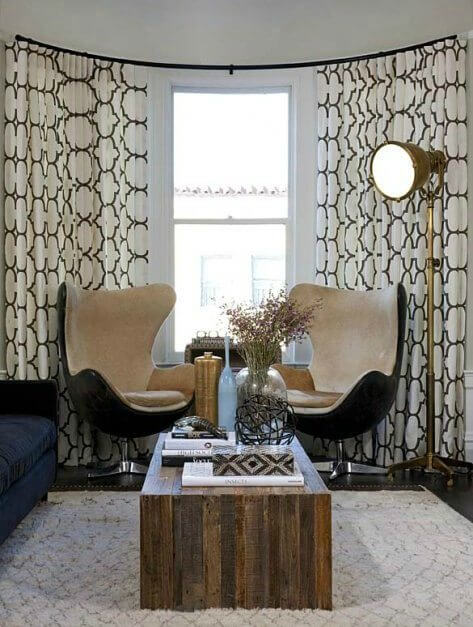 (Source: Brimar)
These lattice print drapes are the perfect addition to this ultra-modern grey and white living room. Lattice print is incredibly versatile; simply varying the color or size of your print can change the overall affect. You can use different lattice prints all over your home and never look boring or repetitive. As you can see, lattice prints are just as striking in a modern room as they are in a more traditional design.
(Original Drapery Street design)
Another great feature of lattice prints is that they pair well with many other types of print. We love how these lattice print drapes coordinate so nicely with the paisley pillow and dotted lamp.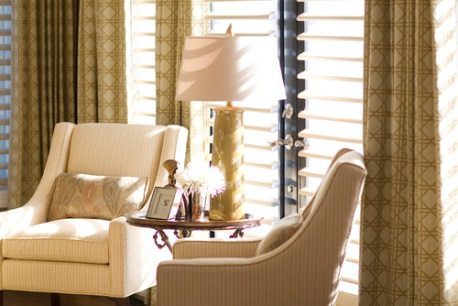 (Source: Houzz)
Drapery Street has a wide array of lattice prints available to make your home beautiful. Our Made-to-Measure collection has lattice print fabrics to suit every style and color. If you've fallen in love with this modern classic, schedule a design consultation with one of our talented designers to find out exactly how we can bring this print into your home. Or, stop by our studio in the Indiana Design Center to see these great fabrics in person. We think you'll be with your lattice print look for years to come.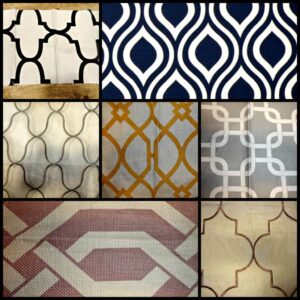 (Drapery Street fabrics)