DIGITAL FABRIC PRINTING
Have you dreamed up a fabulous look for your home but can't find the fabric to execute it?
Create your own fabric using our digital printing process.
Digital printing gives you the ability to choose a specific color from a paint deck or the Pantone color library and turn it into a high-quality fabric. Dream up any pattern or design in any colors you want and we can print it. From there, we'll turn your fabric into beautiful draperies or pillows. For a fully customized, completely bespoke look, try digital printing.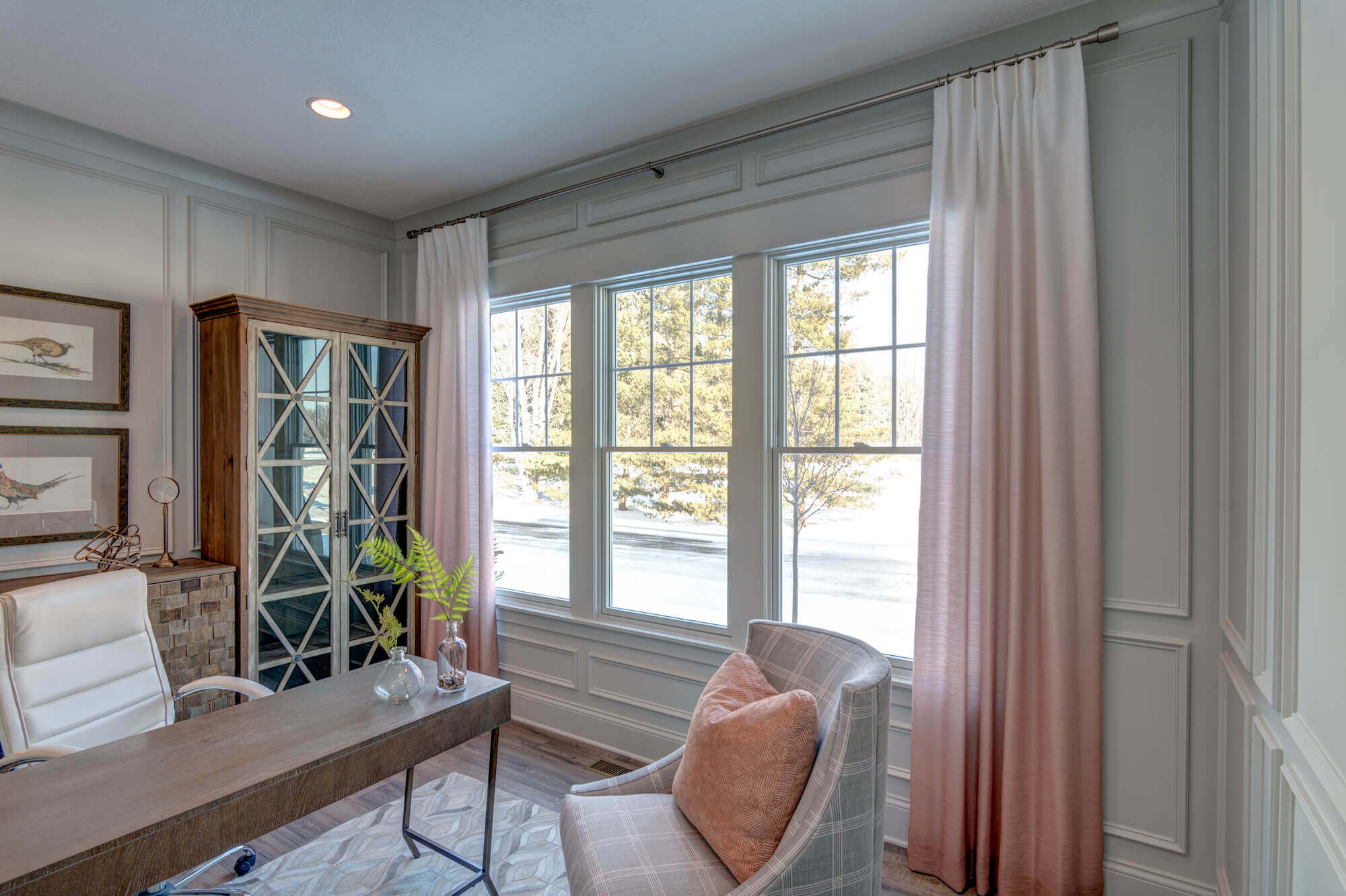 The ombre drapes shown above were digitally printed by Drapery Street. Interior Design by Everything Home.
Here's how the digital printing process works: 
Step 1: Select the pattern you would like from one of the many options in the store (or send us a photo you like). 
Step 2: Select from over 50 base cloths. Each of which is a high-end, beautiful fabric. No cheap fabrics here!
Step 3: Select colors from the Sherwin-Williams paint deck or Pantone color library to use in your custom design. 
Step 4: We send the fabric selection, base cloth, and colors to our graphic designer to create design and strike-offs. Once they are complete, you will approve the strike-off. 

Step 5: We will measure for draperies or pillows, so the exact scale of the pattern can be determined. We will add in necessary calculations for hems and fabric matching. 
Step 6: We will create the drapery or pillows, install, and steam. 
Step 7: Sit back, relax, and enjoy your totally unique draperies or pillows.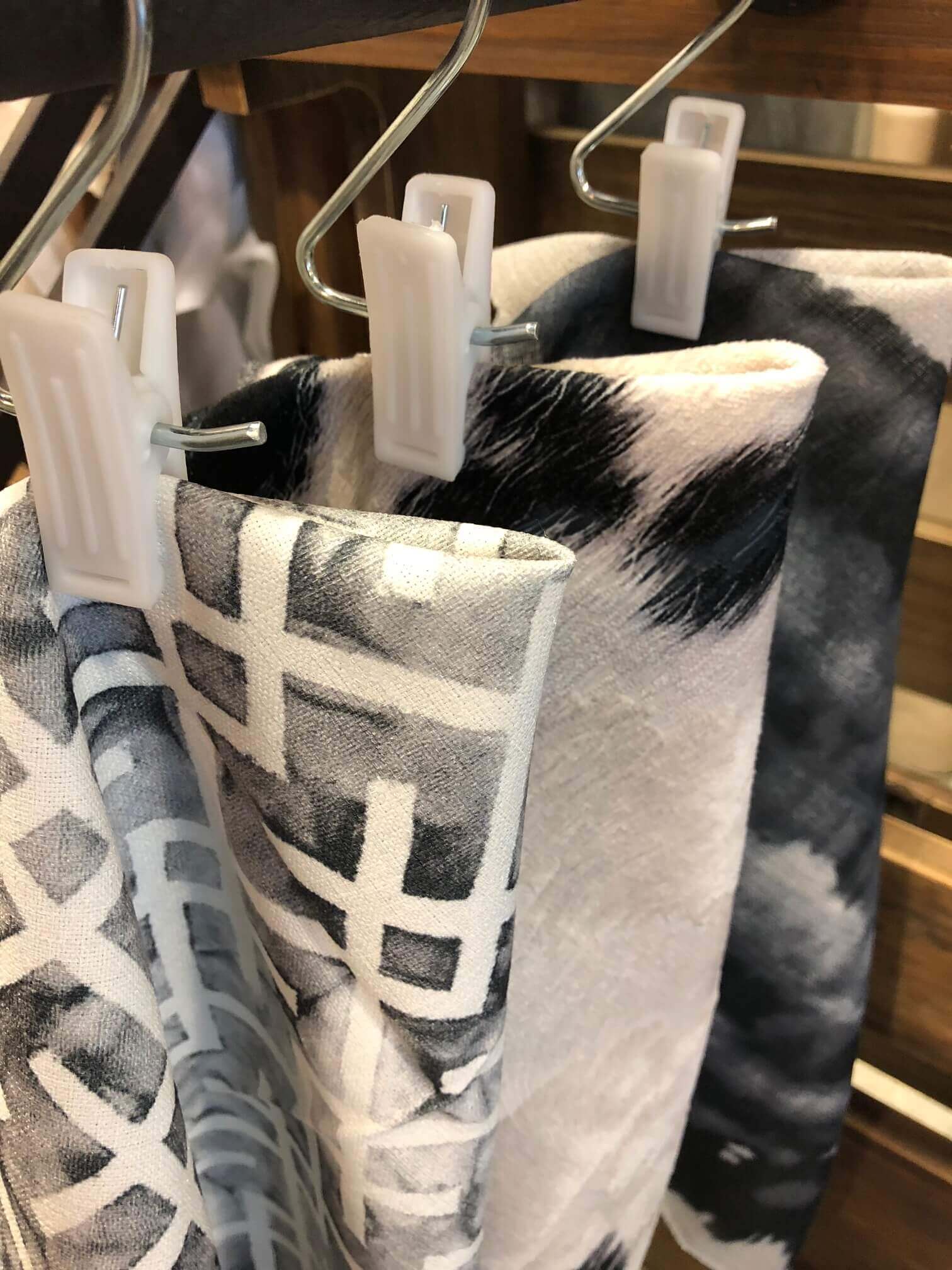 Schedule Your Free Consultation
Complete this form and a designer will contact you about your project within 48 hours.
CALL NOW: 317-816-9774
What Our Customers Are Saying
---
"We remodeled our kitchen and they provided window treatments for our dining room, patio door and kitchen window. Our Drapery Street consultant was not only a talented designer, but she was willing to go the extra mile to make sure the look is exactly what you want."
"I consistently rely on the experienced professionals at Drapery Street for client needs. They have an impressive Hunter Douglas Design Studio showroom with fantastic samples & models of just about any style we can dream up. My clients receive fantastic pricing, measuring services and installation, too."
Why Purchase From Drapery Street?
The Details Matter!
Work with a company that knows technology and design. We are a Hunter Douglas Gallery and a Design Boutique, which means we are among the most fully trained in making sure your window coverings will meet your functional AND design needs.
We Have the Experience and the Know-How
We are experts at installing window treatments and integrating with home automation systems. We never use subcontractors. Want to hide your shades in the ceiling? Want to make sure your wires aren't mounted outside of your inside mounted shades? No problem! Our team will handle it!
Love It Guarantee
We'll work with you every step of the way, from concept to installation. If you don't love your draperies, we'll make it right.