Our Story
Every great room starts with one item that you love, love, love and cannot live without! For many of us, that thing is often an especially delicious textile. For others, it may be a piece of furniture with lines that just speak to us or a treasured piece of artwork.
Everyone should be able to access high-end fabrics. There is a perfect mix of high end and affordable fabric for every style and budget (note: affordable does not mean cheap — it means a beautiful texture such as Belgian linen, cotton, silk…)
People often need more than a 2"x6" swatch of fabric to get a sense of how it might look in large quantities in the home. You should have the tools to visualize your projects and the luxury of not having to learn the nitty gritty details of construction (unless you want to…).
A visit to a drapery store should be deeply satisfying. You should leave bubbling with new possibilities, accompanied by the certainty that you can turn your visions into reality and that you have a trustworthy friend, who has all the resources to help you make it happen.
At Drapery Street, you will find we have integrated these beliefs into a workshop, a playground, if you will, for decorating divas and home décor aficionados. We invite you to come and play with us. We know you'll love the results.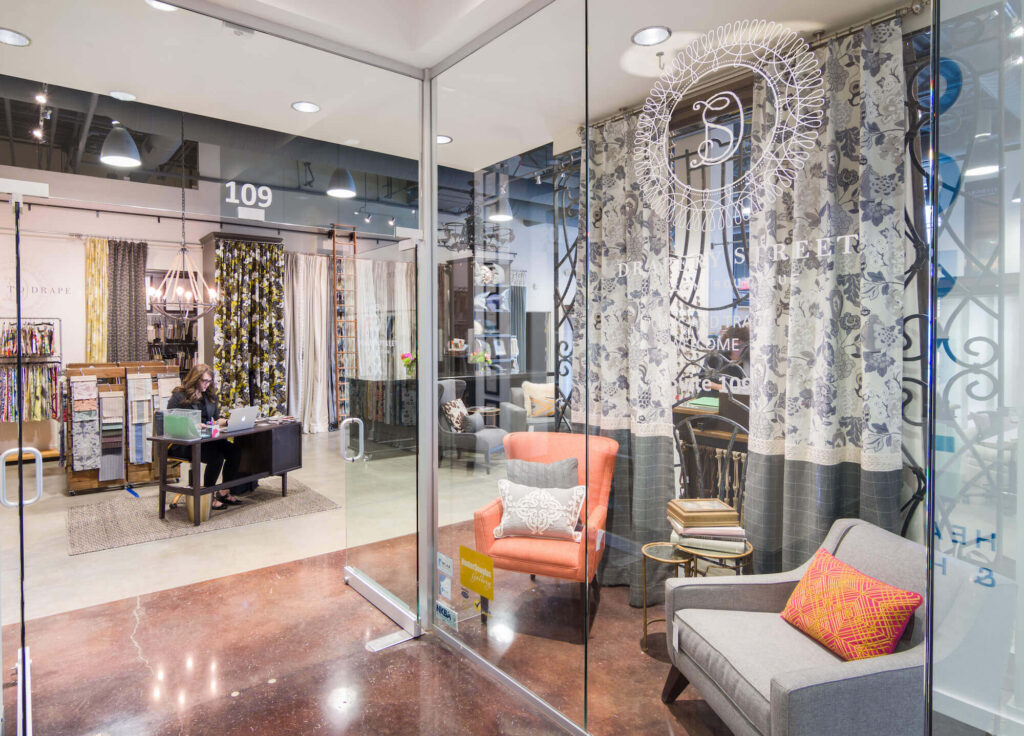 "Window treatments are the finishing touch of any room – it's like the icing on the cake."
-Caryn O'Sullivan, Drapery Street Owner