Three Rooms That Need Blackout Drapes
Room-darkening drapes and shades are a useful and stylish tool for your home. Where are the best places to use them? Here are our suggestions: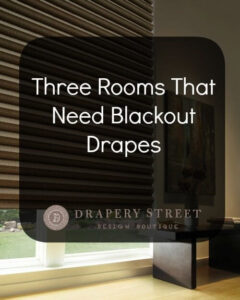 Nurseries and Children's Rooms
Room-darkening window treatments are ideal for young children's bedrooms. Blocking out sunlight helps kids and parents sleep better. These shades are particularly helpful during the summer months, when daylight savings time causes bedtimes to occur well before the sun goes down.
Adult Bedrooms
Limiting bedroom light is as helpful for adults as it is for children. If you're sensitive to light, or work overnight hours and sleep during the day, a shade or drape with blackout lining helps you get the rest you need.
Theater Rooms
If you've converted one of the rooms in your home into a theater or media room, blackout drapes or shades are a must. Limiting light in these rooms helps create the "movie theater" feel and limits glare so you can easily enjoy a movie.
Whatever your reason, Drapery Street has several high quality options for room darkening. Many people find that purchasing a product off-the-rack that is labeled as "Room-darkening" or "blackout" doesn't necessarily mean that it offers a high level of light filtration. Simply adding black fabric to the back of a product does not make it room-darkening. Our products are designed to provide you with the highest level of light filtration possible, and they are constructed out of quality materials that will last for years.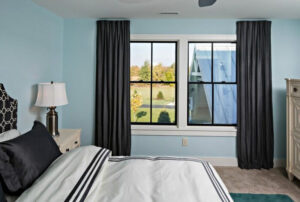 If you're looking for drapery panels that will keep the sun out, we have the ability to line many of our drapery panels with darkening blackout lining. You don't have to sacrifice beauty to have room-darkening drapes! Schedule a design consultation with one of our designers to find out more about our stylish options that can be lined with blackout lining.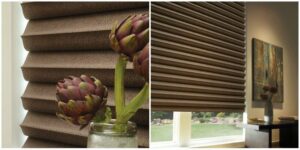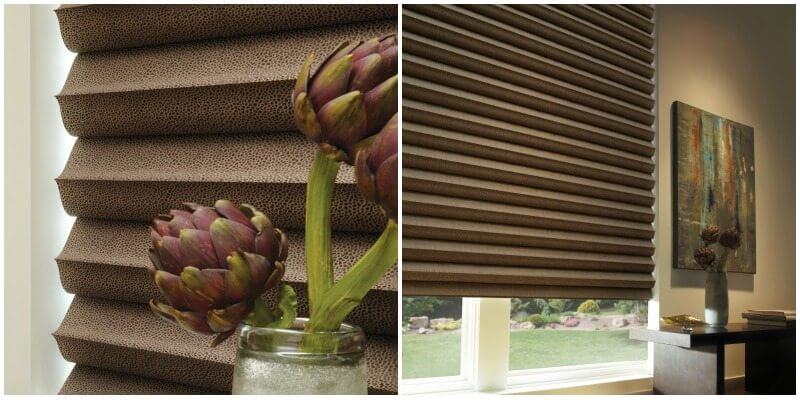 If you're looking for blinds or shades that are room-darkening, we have a wide variety of options in our Hunter Douglas collection, such as the Solera, pictured above. These products have a lifetime guarantee, so you can trust that they will look great and work perfectly for as long as you have them. These products are also available with cord-free options, which is a great choice for safety in a child's bedroom or play room. Come by our Indianapolis-area store to see full-sized samples of our Hunter Douglas products.
If room-darkening window treatments are a must for your home, we'd love to help you find the right product that fits both your décor and your circumstances. We're confident that with our vast amount of options, we can find something that is perfect for your home and your lifestyle. Schedule a consultation today, and you'll be sleeping better soon!