What to Expect at your Drapery Street Design Consultation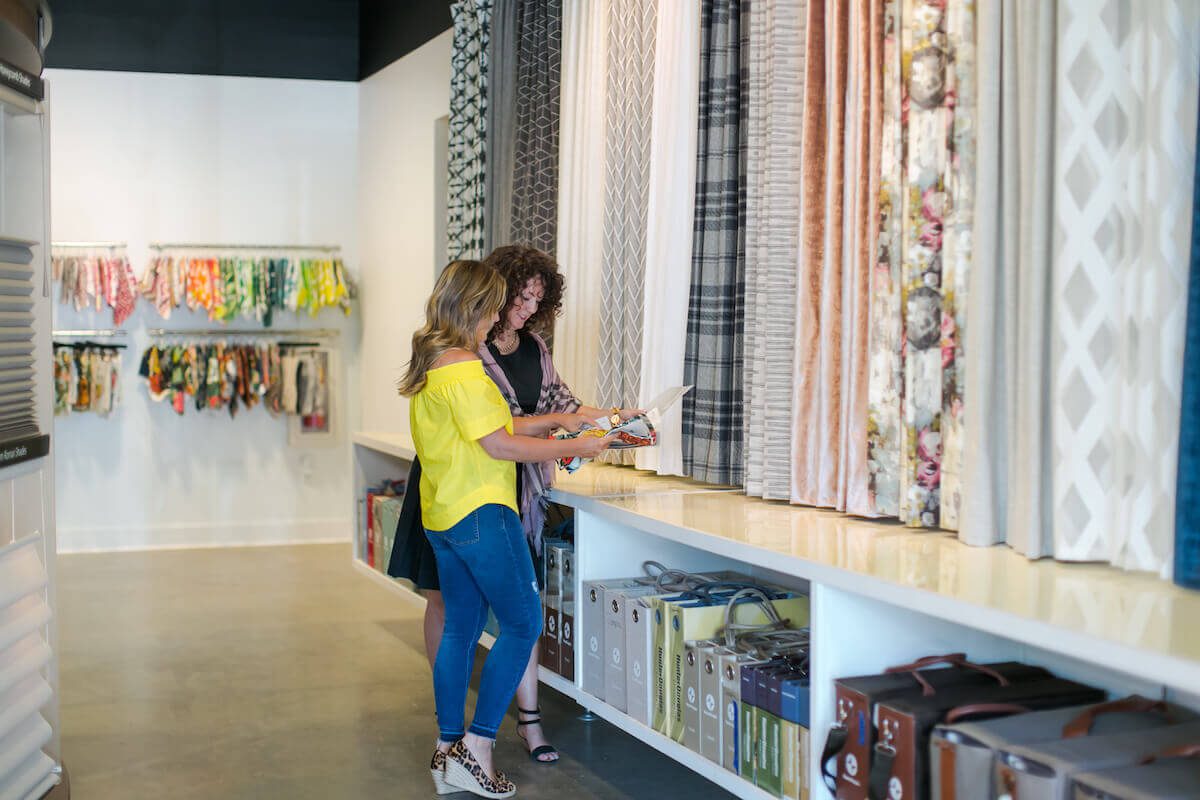 We begin our process with a complimentary in-store design consultation. During the consultation, we'll give you a tour of our showroom and encourage you to view, touch, & interact with different products and fabrics to see which ones you most respond to.
Goals of the meeting:
For you and your designer to get to know one another and identify and discuss your design tastes.
Decide on the functional needs of your window treatments (privacy, sun control, UV protection, blackout…)
Discuss your budget so we can stay within it.
Identify products that fit your style, achieve your needs, and meet your budget.
We'll ask you a few questions to help us uncover your needs & discover which products are best suited for your home.
Expect questions like…
How long do you plan to stay in your home?
Do you prefer to tilt the vanes of your shades or completely raise your shades?
How important is privacy, blackout capability, heat reduction, sound reduction, and UV protection?
Your designer will prepare an estimate for you that reflects your product and fabric choices. She will also coordinate an in-home measurement appointment and installation with our certified installers.
Request your complimentary design consultation
Fill out the form and we will contact you to get started.
Get the most out of your design consultation:
You don't have to bring a thing to your design consultation, but it can be more productive if you have the following with you:
Inspirational pictures from magazines or websites that showcase the style you'd like to achieve
Photos of your space and your windows
Paint names and fabric swatches of your furniture
Rough measurements of your room and window. Don't worry about exact measurements! We'll visit your home to verify measurements before a final purchase is made.
Why an in-store appointment first?
Unless you know the exact product and fabric you want to use, we begin the design process at our design showroom. This allows us to show you full-size, working displays of the products that we have to offer and would work best in your home.
For those interested in draperies, we have hundreds and fabric and trim options in our showroom. We will guide you through the options, see which fabrics you gravitate towards, and help narrow down the selections that will work great in your home.
After the in-store appointment, we will come out to your house to professionally measure and confirm your selections will look and function beautifully.