Request a Complimentary Design Consultation
We are happy to offer VIRTUAL and IN-PERSON design consultations, free of charge, to get your project started.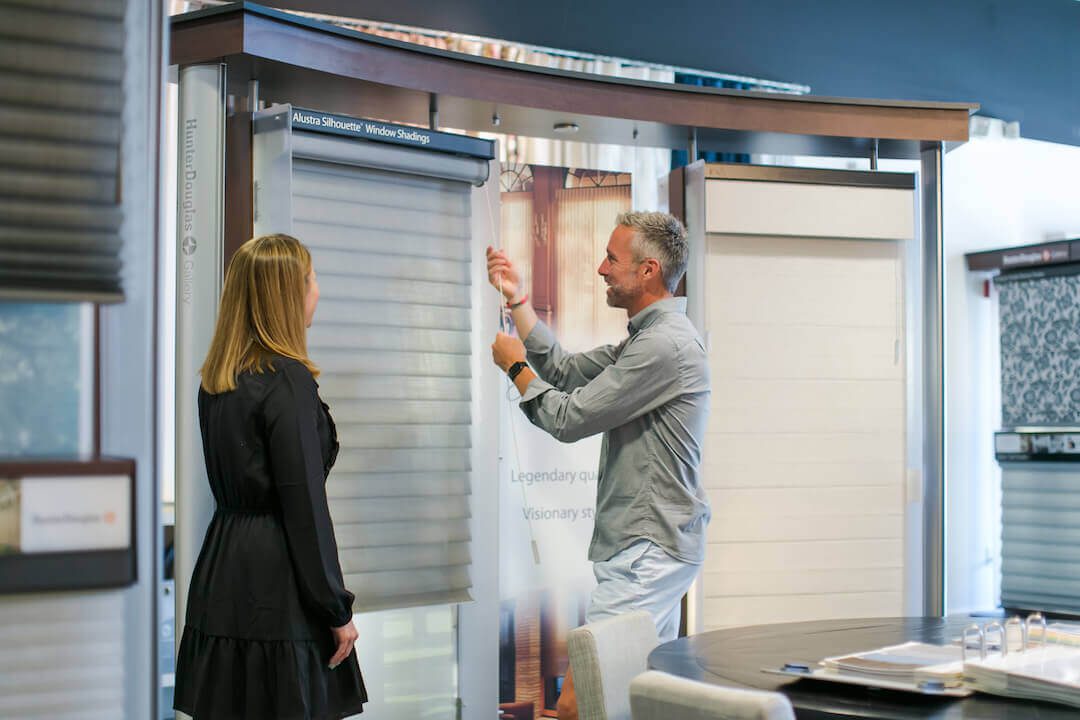 Don't make comprises when it comes to your window treatments. We will customize products that fit your style, light control, and privacy needs. Get started with a complimentary design consultation.
Complete the short form below and our showroom manager will reach out to schedule an appointment at a time that is convenient for you. You can request a virtual or in-person appointment.
At the consultation, we will discuss your space, needs, and budget. We will show you products that will work for you.
Next, we come to your house to measure your windows and confirm your selections. CDC safety guidelines are strictly adhered to.
Our certified installers will install your treatments. If your treatments are automated, we will set up your hub and provide in-person instructions. Our installers strictly adhere to CDC safety guidelines.