Request a Complimentary Design Consultation
We are happy to offer VIRTUAL and IN-PERSON design consultations, free of charge, to get your project started.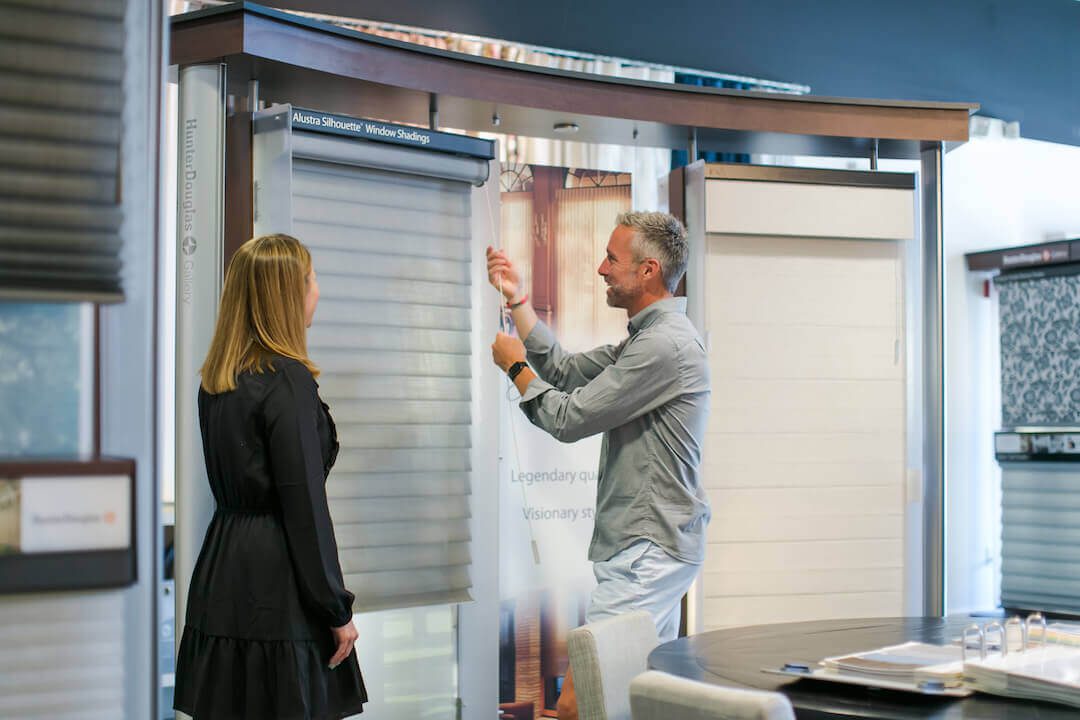 Don't make comprises when it comes to your window treatments. We will customize products that fit your style, light control, and privacy needs. Get started with a complimentary design consultation.
Complete the short form below and our showroom manager will reach out to schedule an appointment at a time that is convenient for you. You can request a virtual or in-person appointment.
At the consultation, we will discuss your space, needs, and budget. We will show you products that will work for you.
Next, we come to your house to measure your windows and confirm your selections. CDC safety guidelines are strictly adhered to.
Our certified installers will install your treatments. If your treatments are automated, we will set up your hub and provide in-person instructions. Our installers strictly adhere to CDC safety guidelines.
SAFETY PRECAUTIONS WE ARE TAKING
We are making every effort to do our part to slow the spread of Covid-19. We are deep cleaning our showroom and utility vehicles and adhering to the best sanitization processes and safety precautions for our clients and employees.
Drapery Street will continue to follow the CDC guidelines during all in-home and showroom appointments. This includes:
Utilizing face masks while in client's home. Masks are sanitized at the end of the workday in a UV Sanitization oven that safely kills bacteria.
Thorough use of hand sanitizer upon entering and exiting clients home
The practice of safe social distancing by maintaining a distance of 6ft.
We ask that our clients wear a mask during our interaction time with you. If you do not have a mask available at the time, we will supply those for your use.
We ask that if you or anyone in your household is showing signs of illness, that you reschedule any upcoming appointments with one of our team members. This can be done without penalty by:
Calling our scheduling department at 317-804-4106
Sending an email to

[email protected]
If you are unable to reschedule before your meeting with a Drapery Street representative, we ask that you notify us upon meeting. We encourage our employees to make sound decisions regarding their personal safety and health. We appreciate your shared effort in keeping our community safe and beating Covid 19 together. Please let us know if you have any questions or concerns.