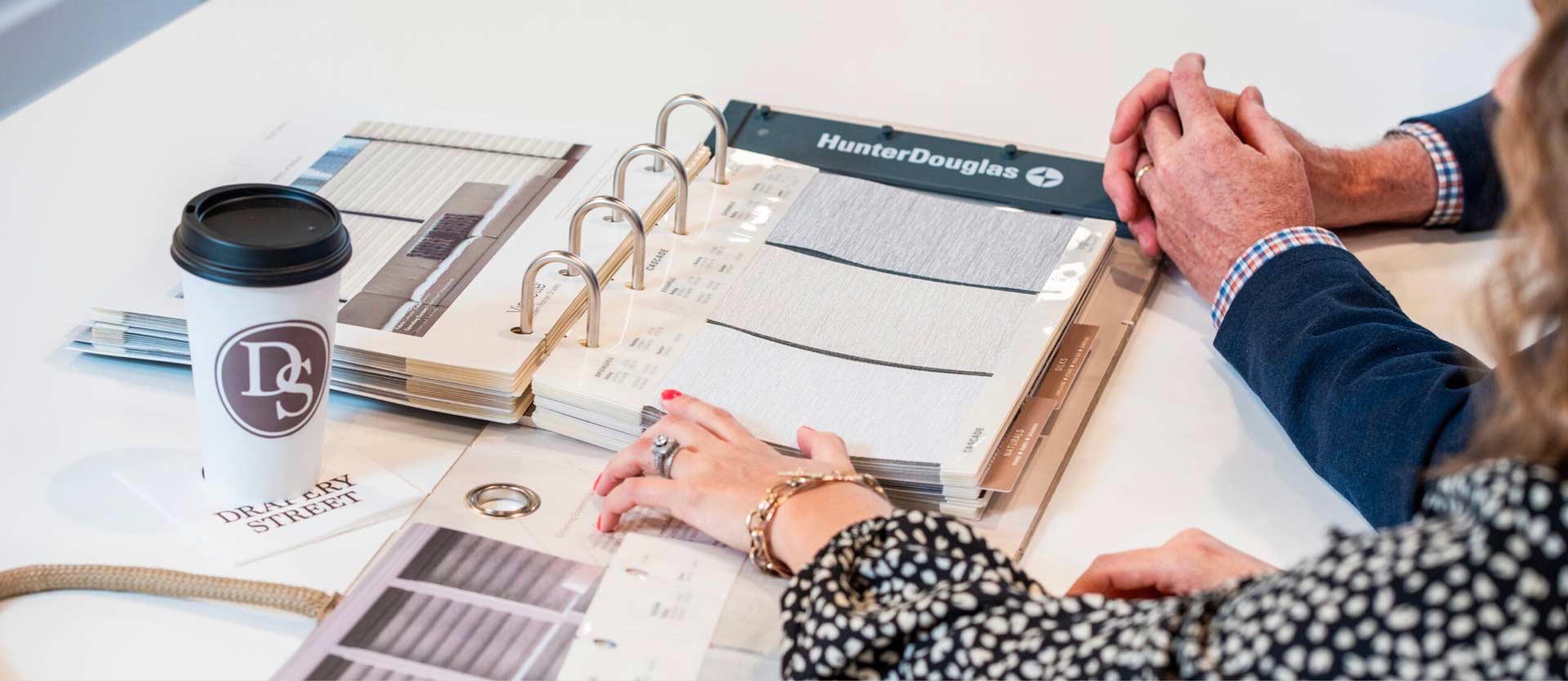 The Drapery Street Designer Trade Program
Offer window treatments to your clients without the hassle. Work with a trusted partner who shares your passion for good design and customer service. From quoting to project management, measurement to installation — we take care of it all!
Are We The Partner For You?
We specialize in working with 1-6 person design firms who…
Want to avoid the frustration of handling issues that can arrive after window treatments are installed.
Don't want be overwhelmed with the amount of time it takes to quote and manage the purchase, manufacturing, and installation of window treatments.
Have been burned in the past with separate subcontractors handling different parts of ordering, fabrication, and installation and want to avoid this on future projects.
Get Started
Drapery Street provided drapes, shades, and blinds that were custom designed within budget. Their showroom designers make it easy to select fabrics and trims in a very short timeframe. They then order the cut yardage and oversee the shipping, workroom process, and installation. It is a huge help to have them handling all of these details as I pull together all of the other element of this custom-built home. I am grateful for their professionalism!
Services We Offer
Drapery and Hardware
Motorization & Home Automation
Pillows and Bedding
Cushions
Measure and Installation
Dedicated Account Manager
Outdoor Shades
Hunter Douglas Gallery
Blinds and Shades
Fabric and Trim
Shutters
Commercial Shades and Blinds
4 Ways To Work With Drapery Street
Let's get your project started. We are happy to offer 4 ways to work together depending on your client's needs. All 4 options receive the same trade discount, so pick the best option for your current project.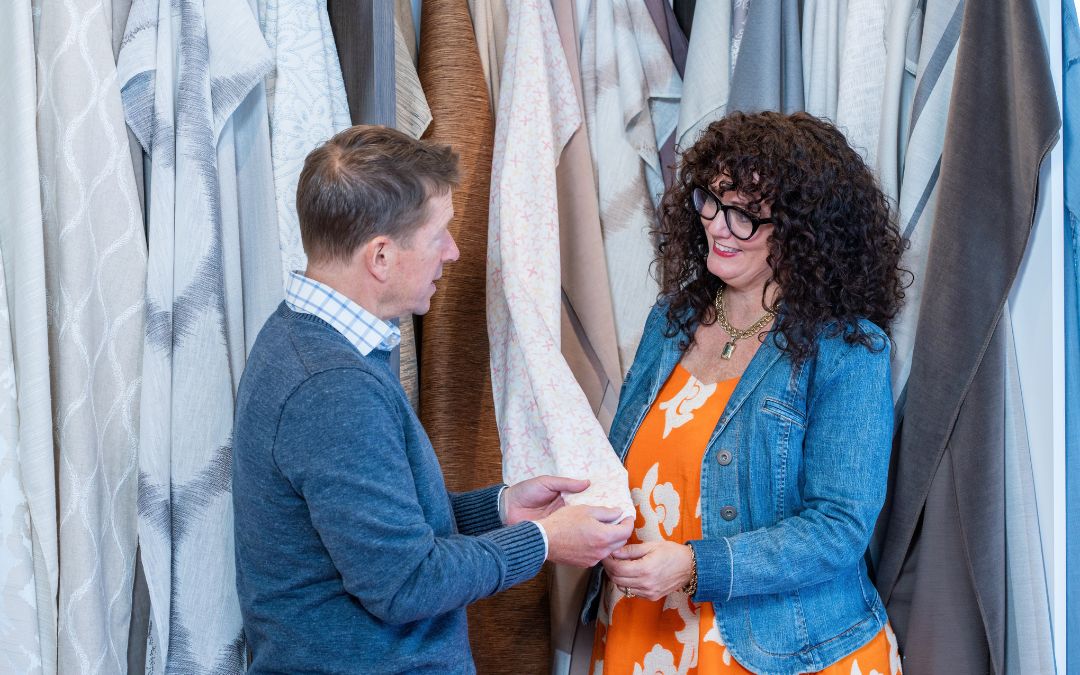 1. Referral Partner
This Is A Good Fit If…
You are not currently working on a project with the client but they ask for a window treatment referral.
The client trusts your referrals on where to go and you trust us to fully take care of the client.
The client is a confident decision maker without your detailed input.
How It Works
Send an introductory text or email to your DS designer and client (we can provide a script).
We update you on the progress, sale, and installation.
Get Started
Fly-In Design
This Is A Good Fit If…
You have a client that is looking for your guidance and values your "blessing" before making selections.
You are busy but have a client that wants you to make the shade and/or fabric selections.
You trust us to execute the overall design without having to be there. Note: some projects start as "Team Work" and transition to Fly-In.
How It Works
Make introductions and set up a meeting for DS and the client to meet.
You come into the showroom to make a few selection prior to the DS/Client meeting and let us know the desired budget range.
DS and client work together based on your selections. We update you on the progress, sale, and installation.
Get Started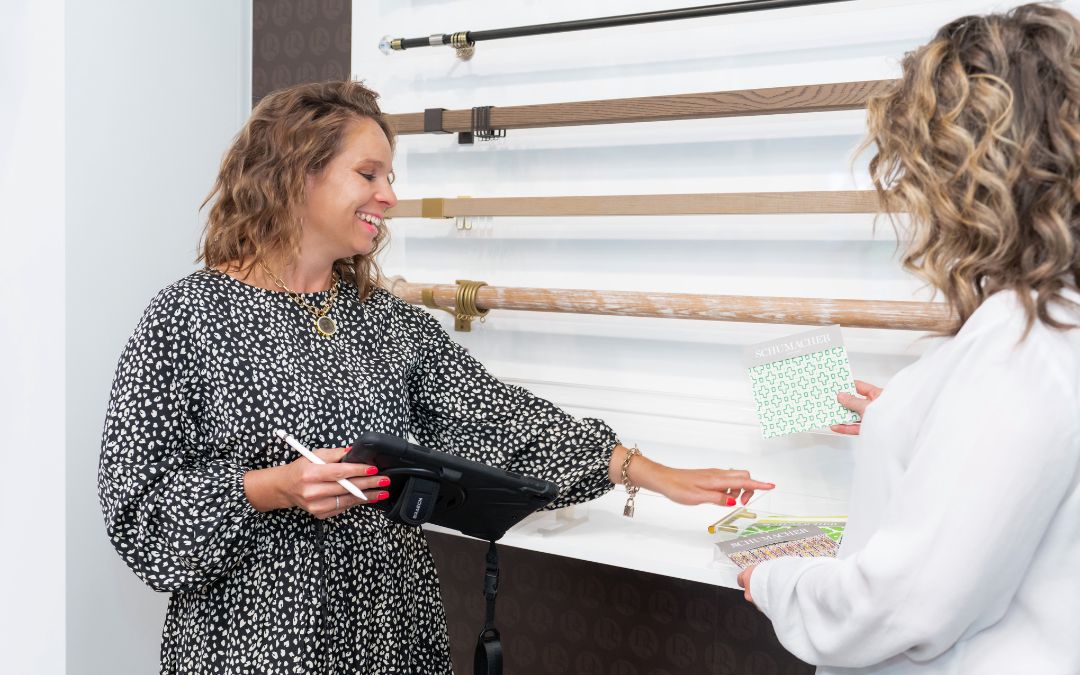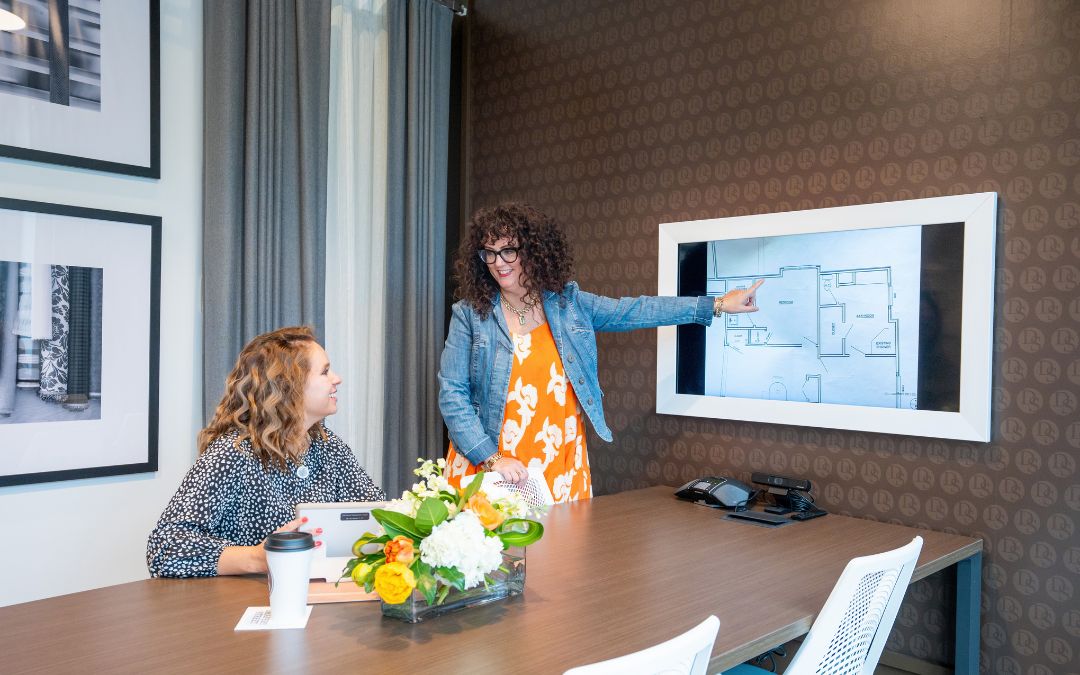 3. Team Work Makes The Dream Work Design
This Is A Good Fit If…
You have a multi-room/whole home client or a new client.
You want to work on several projects at once.
You want a brainstorm partner.
You want to develop a few budget options for your clients.
How It Works
Together, we will decide on the best type of meeting set up (showroom or client's home).

Showroom meetings are great for fabric and product selections, developing a design, and deciding on a budget.
Client home meetings are great when you know what products and fabrics you want to see, have already developed a budget, and you can send photos and general measurements beforehand.

We work together with you and your client to find the best window treatment solutions.
We quote the project, you review the quote, and payment is sent to and received by the client.
Get Started
Submit A Request For Quote
This Is A Good Fit If…
The client has purchased from you in the past.

You have effectively sold the job already through pre-qualification.

The project is one room of drapery.
How It Works
Submit and email the RFQ to your DS designer.

Quoting and billing is sent to you or the client.
Get Started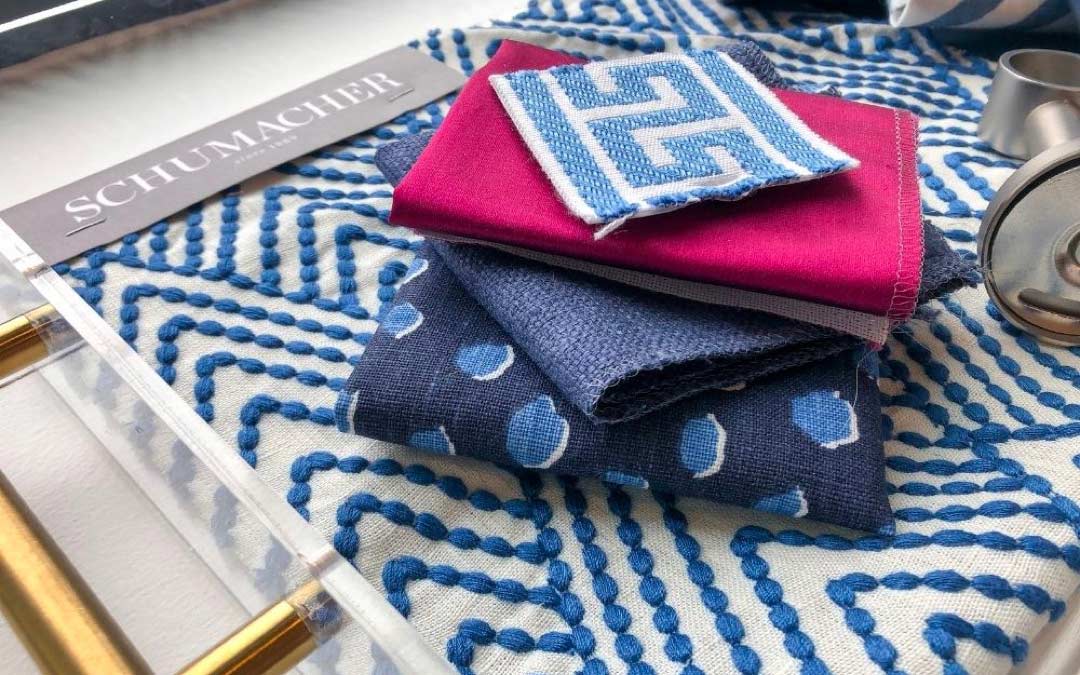 FAQs
Do you accept COM?
We do accept COM from trade clients only. However, you take responsibility for the appropriateness of the fabric for the application. Designers often use our fabric because we have reviewed it for suitability, and we can manage the timeline of the project.