Silhouette and Nantucket Window Shadings: Beautiful Options Within Reach
The windows in your home should provide great light and nice views. Your window treatments should allow you to enjoy the light without running up your energy bill and take in the views without sacrificing privacy. While there are many shading options available, Hunter Douglas Silhouette® and Nantucket™ window shadings offer the best in quality and innovation and a price that beats the competition.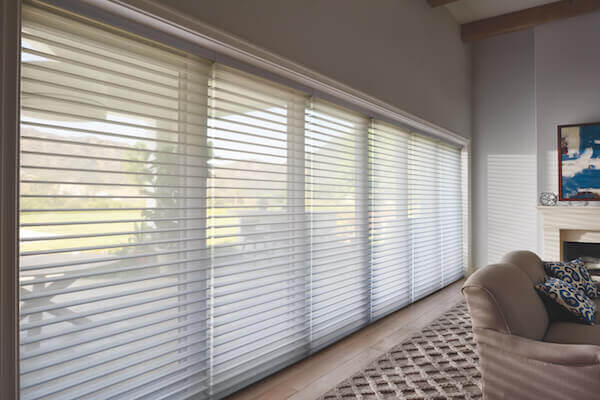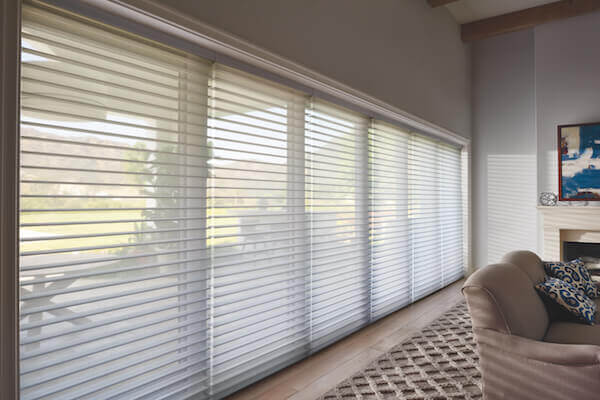 We love Silhouette and Nantucket window shadings because they're such a fluid part of daily life in your home. PowerView technology™ allows you to operate your shades with a simple click of a button. This is especially helpful for high up or difficult to reach windows. You can also program your shades to adjust themselves automatically so your room always has the perfect ambiance.
Both lines offer coordinated headrails in a wide array of colors and finishes, ensuring they'll blend seamlessly into the room. Hunter Douglas's headrails are easily 1/2″ slimmer than other's, making it easy to combine Hunter Douglas shadings with other window treatments.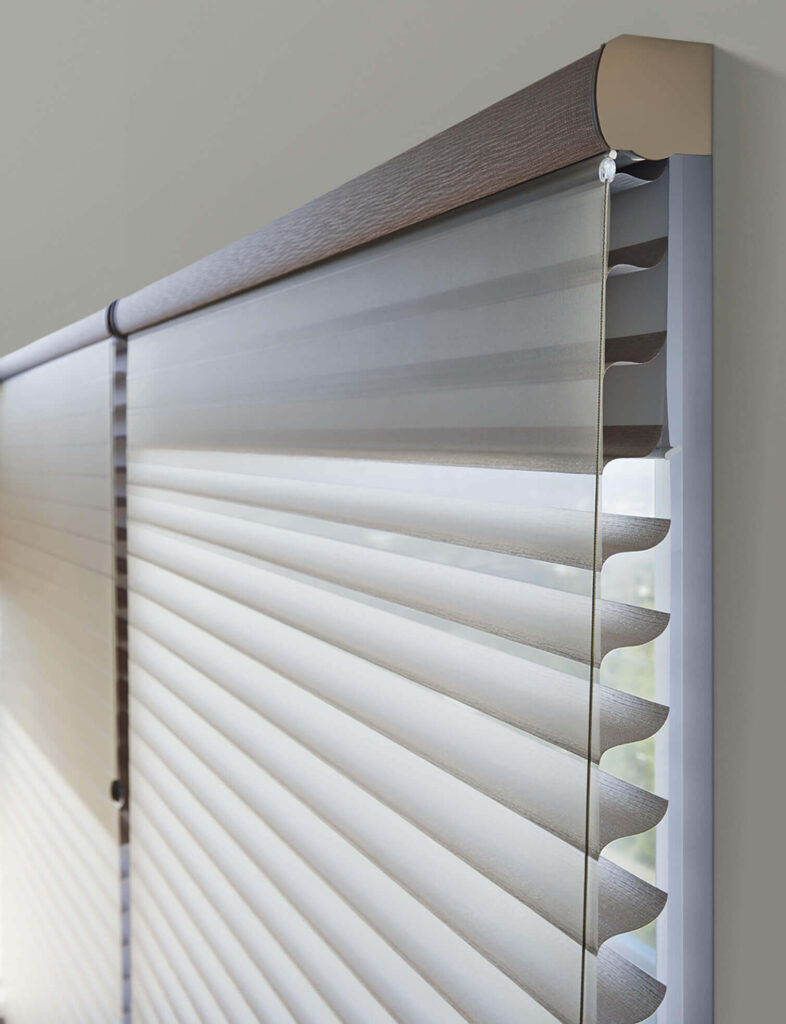 Silhouette and Nantucket are two of the best products for maintaining your beautiful views. When open, they are much less obtrusive than other products, due to the wide spacing between vanes. Nantucket has a 3-inch vane and Silhouette offers 4-inch vaning, the largest on the market. You may actually forget your shades are there.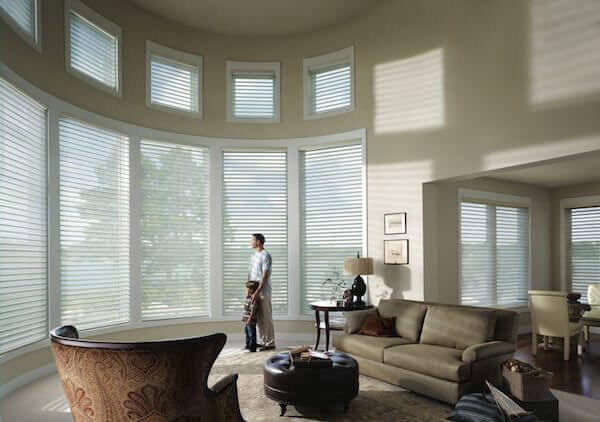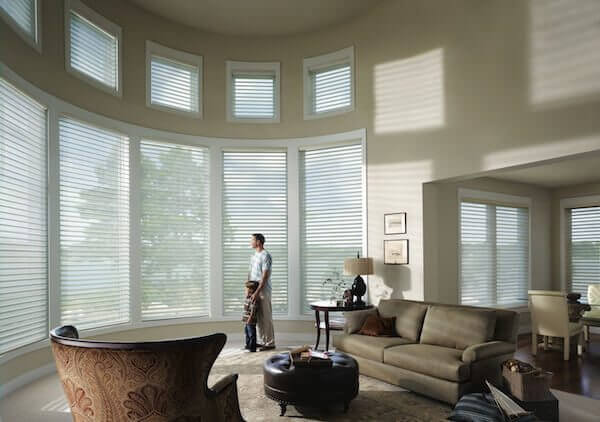 The quality of light offered by these products is genuinely better. Hunter Douglas' signature S-vanes disperse sunlight deep into a room, reducing the need for electric lights. The exterior sheer fabric reflects the sun's heat, helping to keep inside temperatures comfortable.
Many window treatments are constructed of fabric that has a certain amount of texture to it. This can create what's called the moiré effect, producing distracting patterns of light and obstructing your view. Hunter Douglas products are made with an anti-moiré fabric, which creates soft, diffused light in your home and offers a clear view of your yard even when your shades are pulled down. All of these qualities work in harmony to maximize natural light.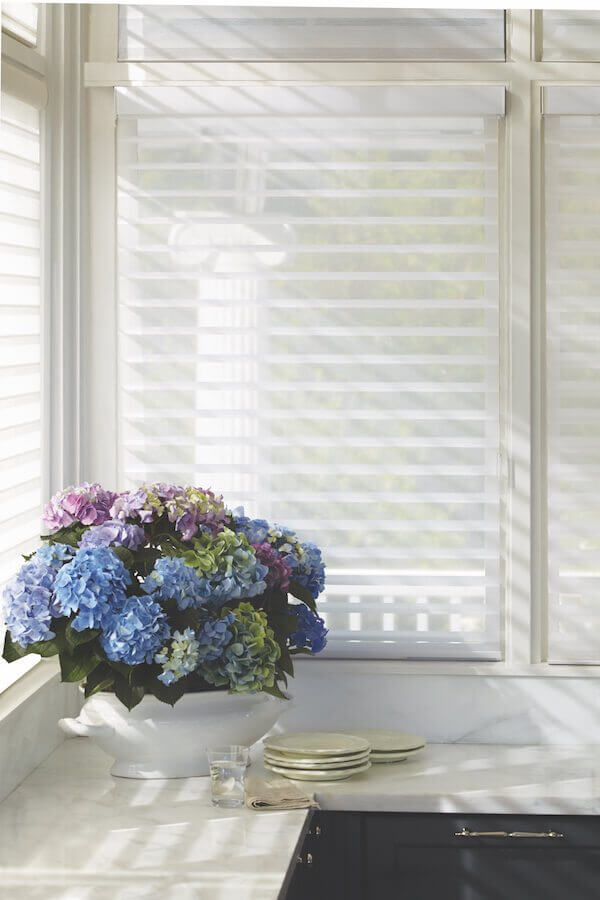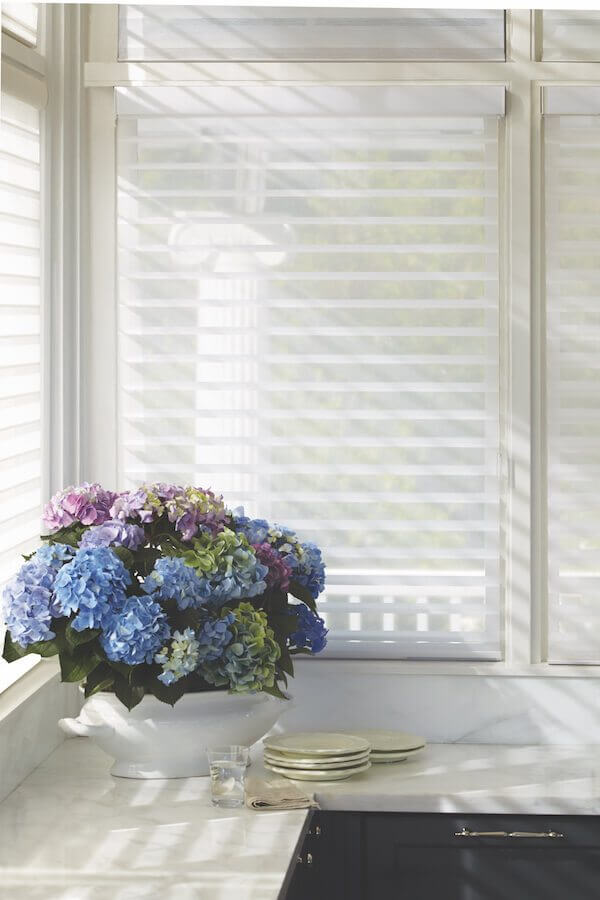 In spite of the unprecedented visibility they offer, Silhouette and Nantucket products also protect your privacy. The view from outside is fully obscured during the day.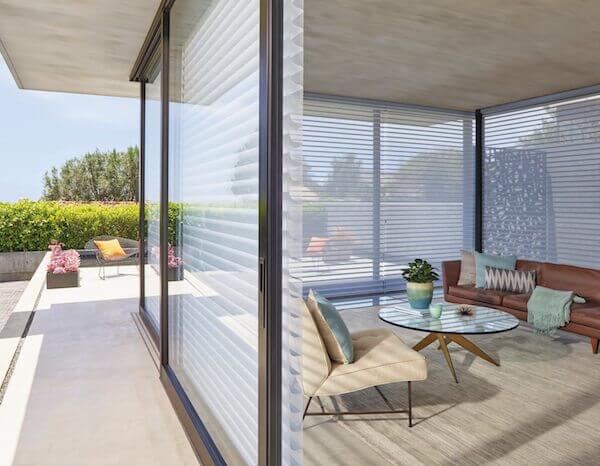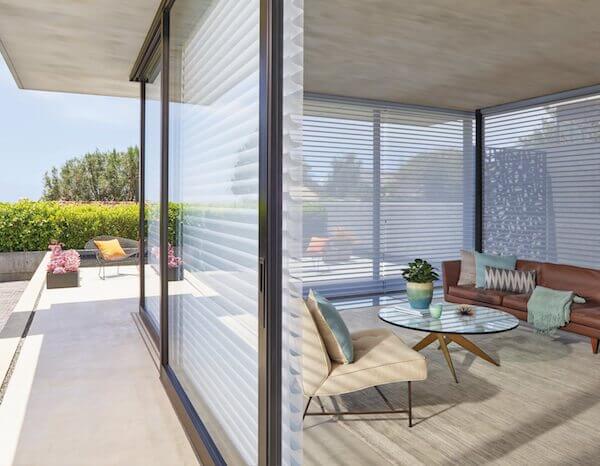 Silhouette and Nantucket provide excellent blackout options, as well. This feature is particularly helpful in bedrooms. Silhouette and Nantucket shadings will help you create a relaxing environment conducive to a great night's sleep.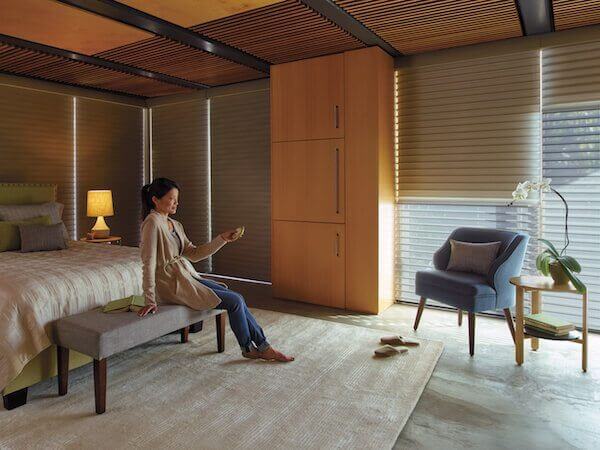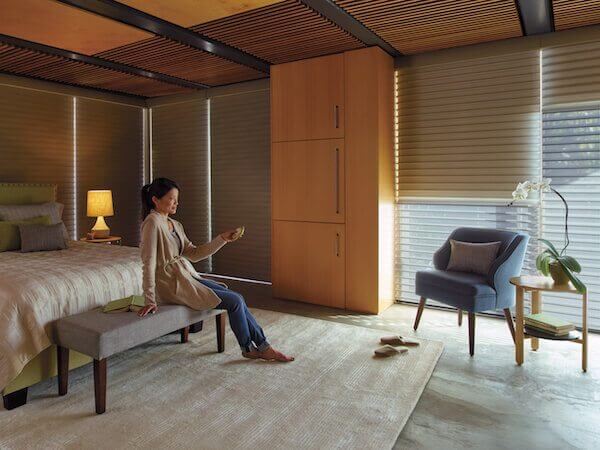 During our time as an Indianapolis area Hunter Douglas Centurion Gallery, we've discovered a surprising phenomenon. Homeowners who would love to adorn their home with Hunter Douglas' beautiful, quality products often assume these products are out of their reach—and then turn to an inferior option.
But that's not the surprising part.
Believe it or not, central Indiana residents who scale down their expectations often end up paying hundreds of dollars more for the alternative they choose than they would have for a Hunter Douglas product from Drapery Street. We hate to see this happen! Drapery Street partners with Hunter Douglas because we want to deliver the best possible option to our clients. We factor both cost and quality into that equation.
Our relationship with Hunter Douglas means that we're able to offer promotions and warranties not available elsewhere, as well as exclusive products, such as the Origin series. We use experienced installer, so there are no surprises and the work meets our high standards. Centurion Gallery customers are guaranteed to love their results in the end, because Galleries have an option no other Hunter Douglas seller can offer: if you're not happy with your first pick, we'll swap out your selection.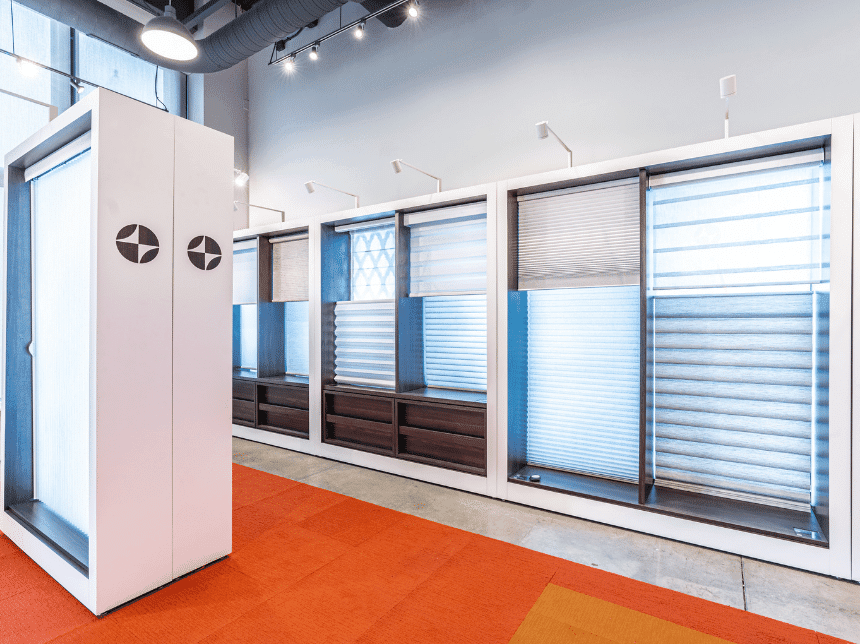 We love the beauty and ease of use of Hunter Douglas products. Our customers enjoy a level of craftsmanship that's hard to find elsewhere. And our special relationship with Hunter Douglas means that your first choice may also be your most affordable option. Because we know how long you'll be living with your window coverings, this is a topic we're always happy to discuss. We encourage you to reach out to us to find out more about Silhouette and Nantucket window shadings for your home.