Hunter Douglas PowerView: The Smart Choice for Your Smart Home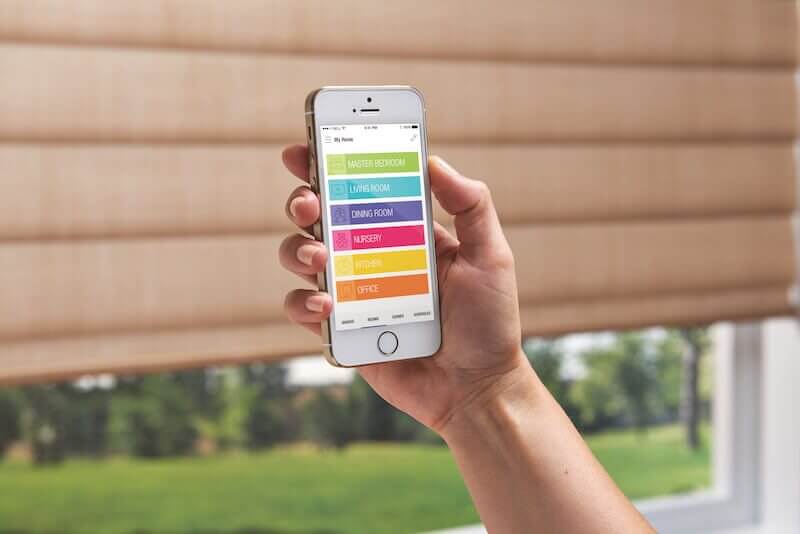 Whether you're still in the planning stages or already working with a builder to create the home of your dreams, you might find yourself exploring the incredible (and growing) array of "smart home" options. The sheer ingenuity of cloud technology leads to some surprising possibilities. Consider all of the ways Hunter Douglas PowerView® motorization technology protects, personalizes, and optimizes your home.
Hunter Douglas PowerView®: The Smart Choice for your Smart Home
Hunter Douglas PowerView technology is a revolutionary new system that automatically moves your shades throughout the day, so you don't have to. Program your shades to open and rise to just the right height in the morning, adjust to block out afternoon sun, and close at night. They work with a Pebble remote control, Amazon Echo or Alexa, Apple HomeKit, or an app. Adjust any room's blinds or shades to one of several pre-programmed "scenes" of your choosing—such as the exact tilt necessary to prevent screen glare on movie night or when you're watching your favorite TV show. This cloud-based technology includes a timer feature, so that you can schedule scene changes. It will even coordinate with sunrises and sunsets, automatically adjusting its timing with the passage of the seasons.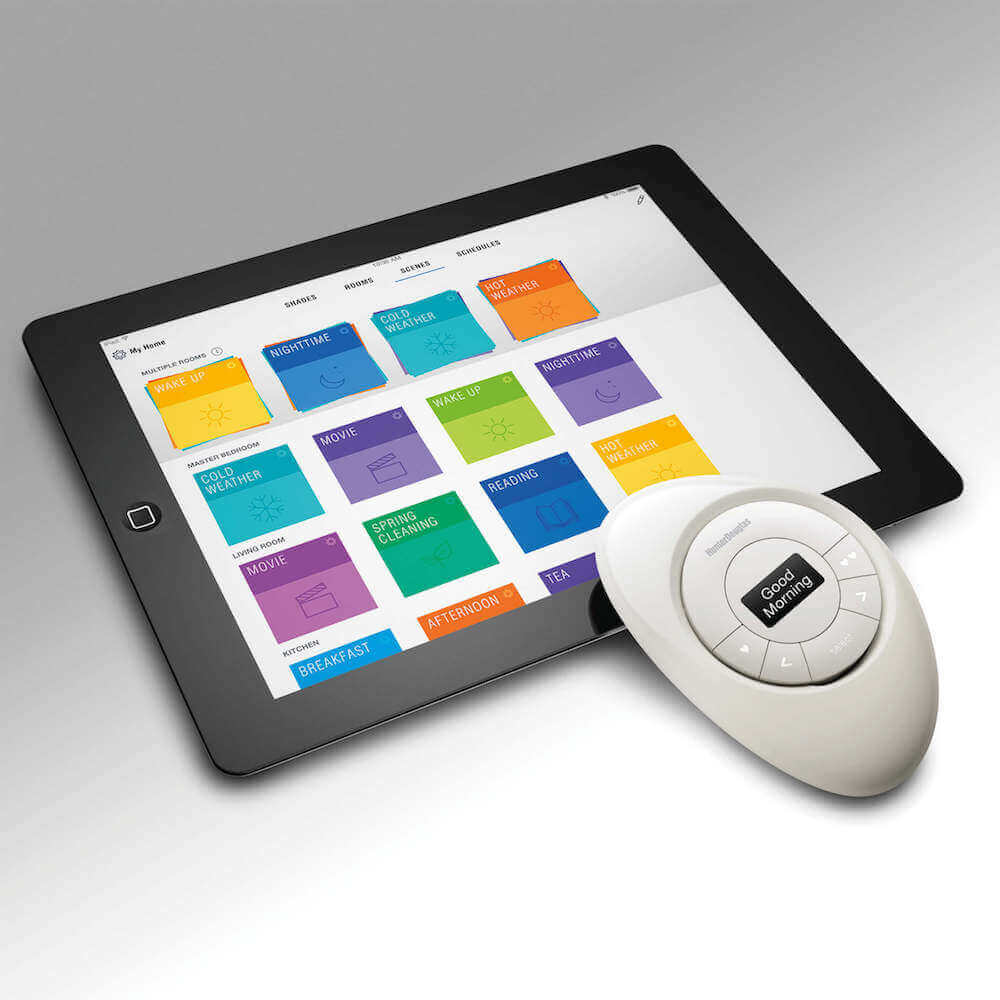 PowerView® Features
You can activate scenes from anywhere in the world on your phone, creating the illusion of being home even when you're traveling. And Hunter Douglas PowerView technology can work with other devices like your Nest® smart thermostat, adjusting to maintain your home's temperature and optimize energy savings. Services like IFTTT can set your shades to lower when you enter the room, or to close when your television turns on. And cordless, automated blinds are an invaluable safety feature in homes with young children and pets.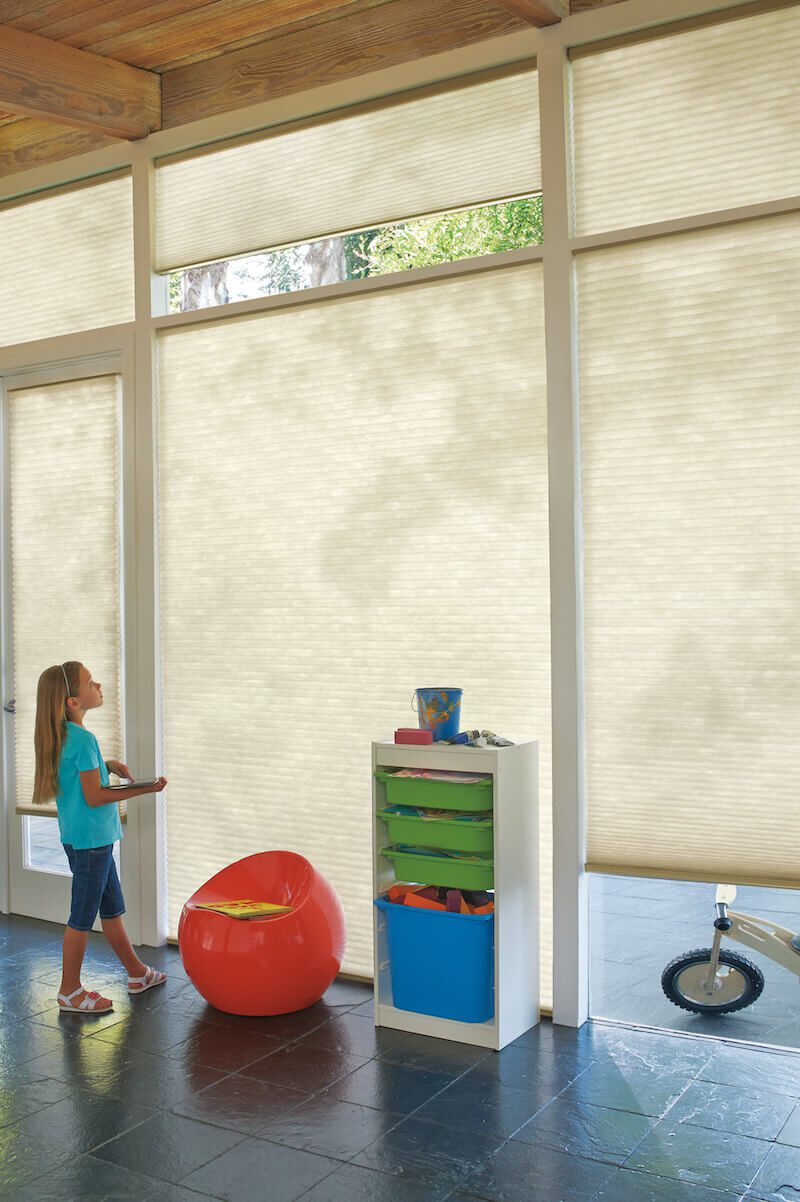 Integration and Easy Operation
With battery, plug-in, and hardwired power options, PowerView is easy to operate and maintain in traditional or newly constructed homes. Hunter Douglas' PowerView battery operated shades are so powerful that most shades can be motorized with batteries, eliminating the need for an electrician and 110 volts. Once installed, PowerView can be synchronized with advanced home control systems such as Crestron®, Logitech®, Control4®, Elan®, and Savant® and others.
Choose The Right Partner
To integrate PowerView technology into your entire home and be truly satisfied with the results, it's important to choose the right partner to assist you. An expert will be apprised of the many options and services that dovetail with Hunter Douglas PowerView. Our installers are very experienced in integration with home automation systems. We never use subcontractors. Our team will be there for you during every step of the process—from placing your order through installation and follow-ups.
As important as the technology, is the design of the window treatment. You should also seek out someone who has a designer's eye. There's an enormous gap between knowing what a resource can do, and understanding how it will fit aesthetically into the dwelling space you're creating. Our skilled designers don't simply install your blinds. They create full window treatments, combining them with other design elements to create exactly the atmosphere you desire.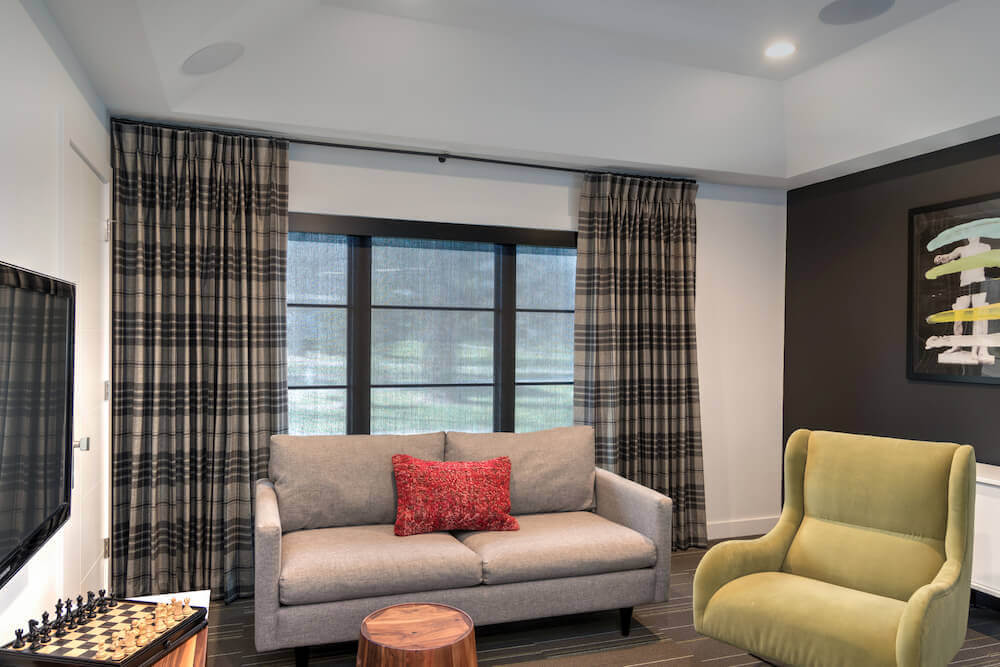 Indianapolis Area's Only Hunter Douglas Centurion Gallery
As the Indianapolis area's only Hunter Douglas Centurion Gallery, we're well-versed Hunter Douglas enthusiasts. We'll ensure your blinds and shades don't look like an afterthought, but are part of a cohesive design that makes your home uniquely yours. We're uniquely positioned to offer promotions you won't be able to find elsewhere, so Drapery Street is a cost-effective choice as well.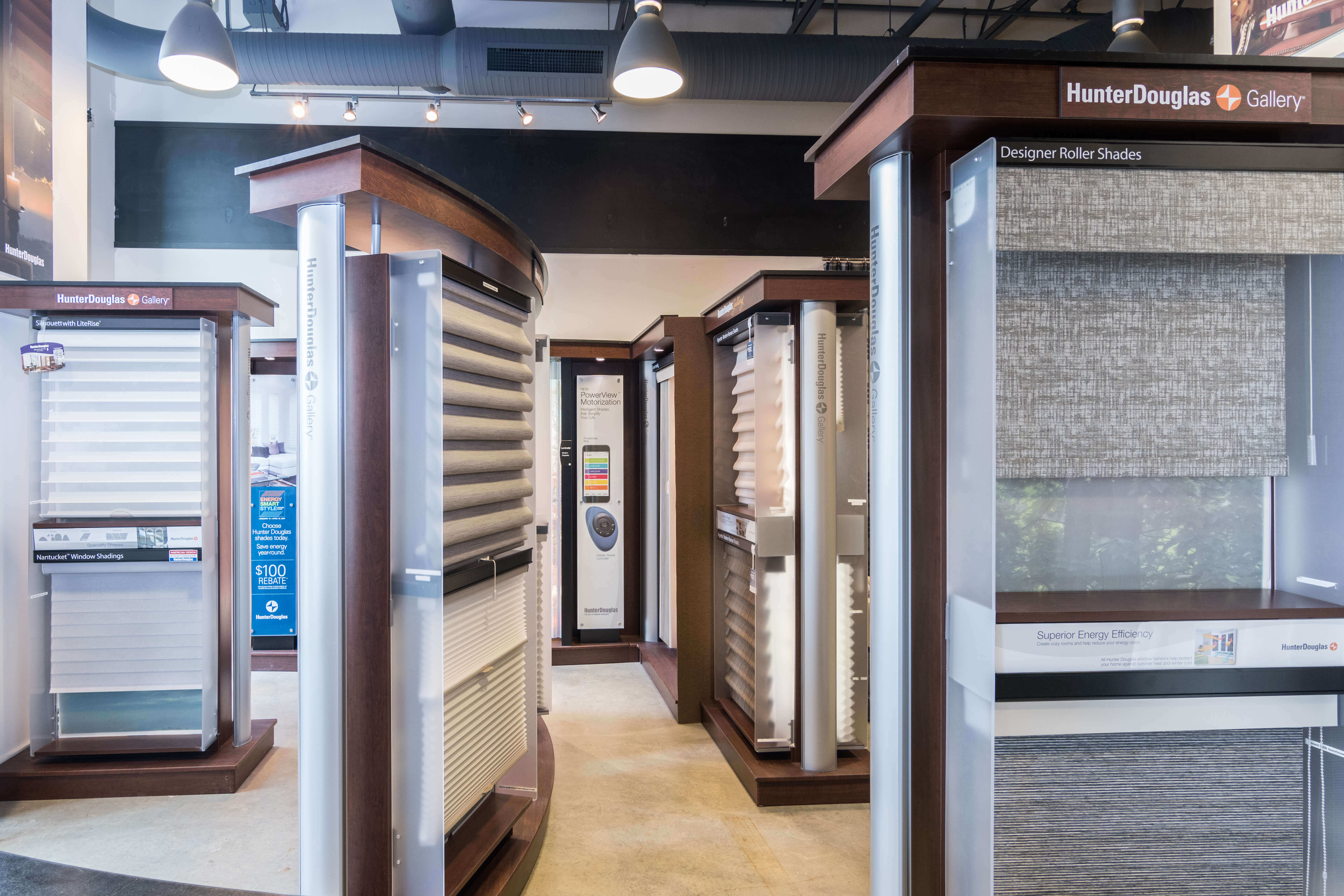 In addition to the Hunter Douglas Lifetime Guarantee and Limited Lifetime Warranty, Hunter Douglas Centurion Galleries, like Drapery Street, also offer the Hunter Douglas Right Choice Promise™. This promise guarantees that you will love your new window treatments. If after you've lived with them in your home, you're not convinced they were the right choice, your Gallery Dealer will replace them with something you love. This means you can feel comfortable purchasing at a gallery like ours, knowing that we are 100% committed to getting it right.
Drapery Street is where beauty and function intersect. Let our talented designers guide you through the complicated world of window treatments and help you make smart choices for your home.
We've always been proud to offer custom window treatments, but we're frankly amazed at how technology now allows us to create bespoke environments that adjust your lighting and privacy automatically depending on the time of day, your activities, and even which room you're in. We're delighted to be at the forefront of the smart home movement, so bring us your dreams, and we'll partner with you to make them a reality.
If you're building or buying a new home in Central Indiana, you may qualify for an exclusive discount on your window treatments! To find out: