4 Reasons We Love Hunter Douglas Silhouette Shades
Have you heard about the window covering that actually reduces the need for artificial lighting but still protects your home from harsh UV rays? That is the magic of Silhouettes by Hunter Douglas, one of our favorite products.
Silhouette® shadings, with the Signature S-Vane™, magically float between two sheers and diffuse harsh sunlight. Simply tilt the vanes to achieve your desired level of light and privacy.  This S-Vane transforms harsh exterior light by diffusing it, spreading it evenly throughout your room, so you can maximize daylight hours and reduce your need for artificial light.
Drapery Street is proud to be a Hunter Douglas Centurion Gallery, because that allows us to offer the very best blinds, shades, and shutters to our customers. The Hunter Douglas Silhouette® series of shades is one of our favorite window solutions for our clients. This is a product that looks great and meets a variety of needs in your home.
We could say so much about why we love these shades, but here are four of the best reasons to consider them for your home:
Signature S-Vane™ Technology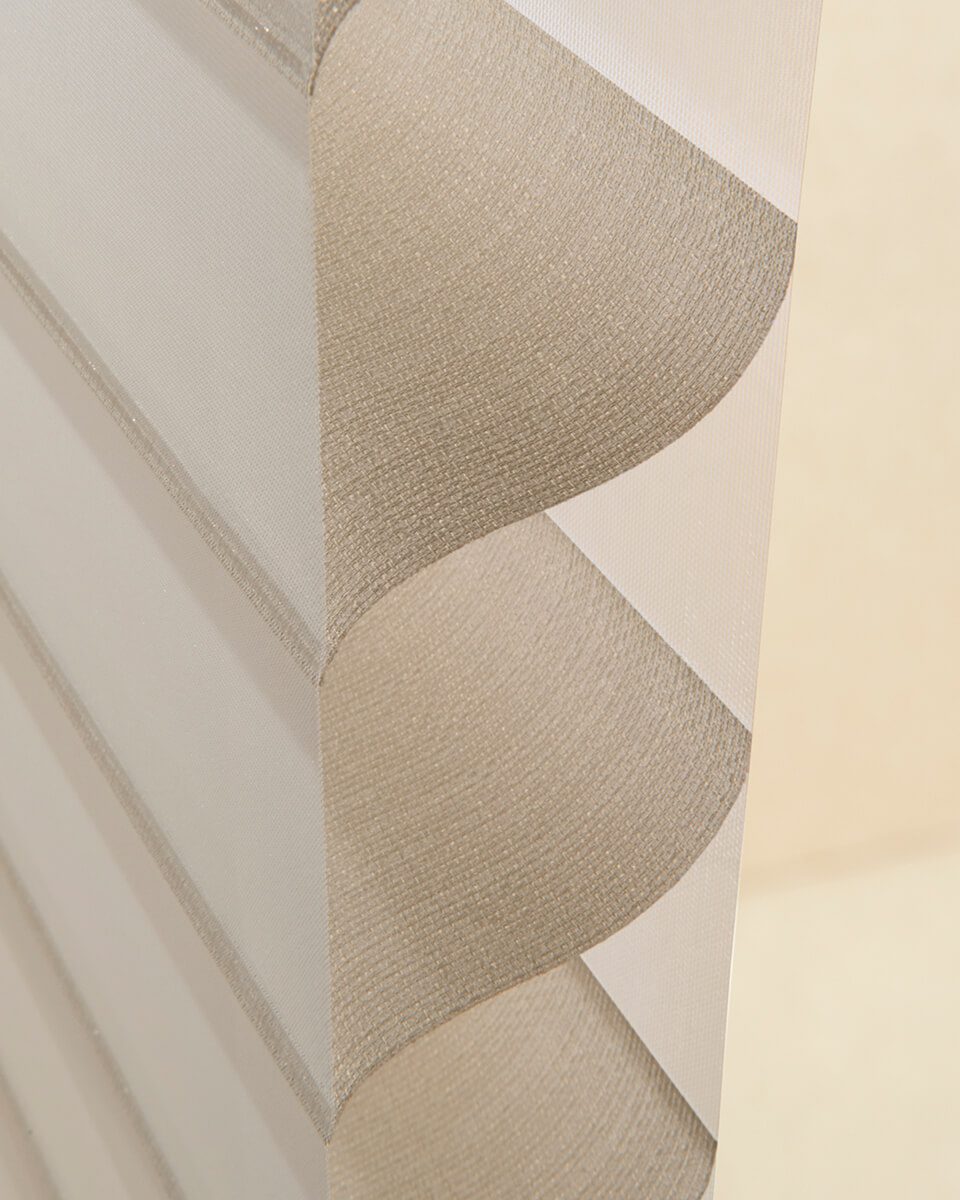 Silhouette® shades feature the unique Signature S-Vane™ technology. This technology gives you a high amount of control over how much light you let into a room. You can tilt the shade to project more natural light into a room, or do the opposite and diffuse light when the sun is at its brightest.
Not only do you get superior light control, you protect your flooring, furniture, and artwork from exposure to harmful UV rays that can cause fading. The Signature S-Vane™ is available on all Silhouette® shades.
A Variety of Options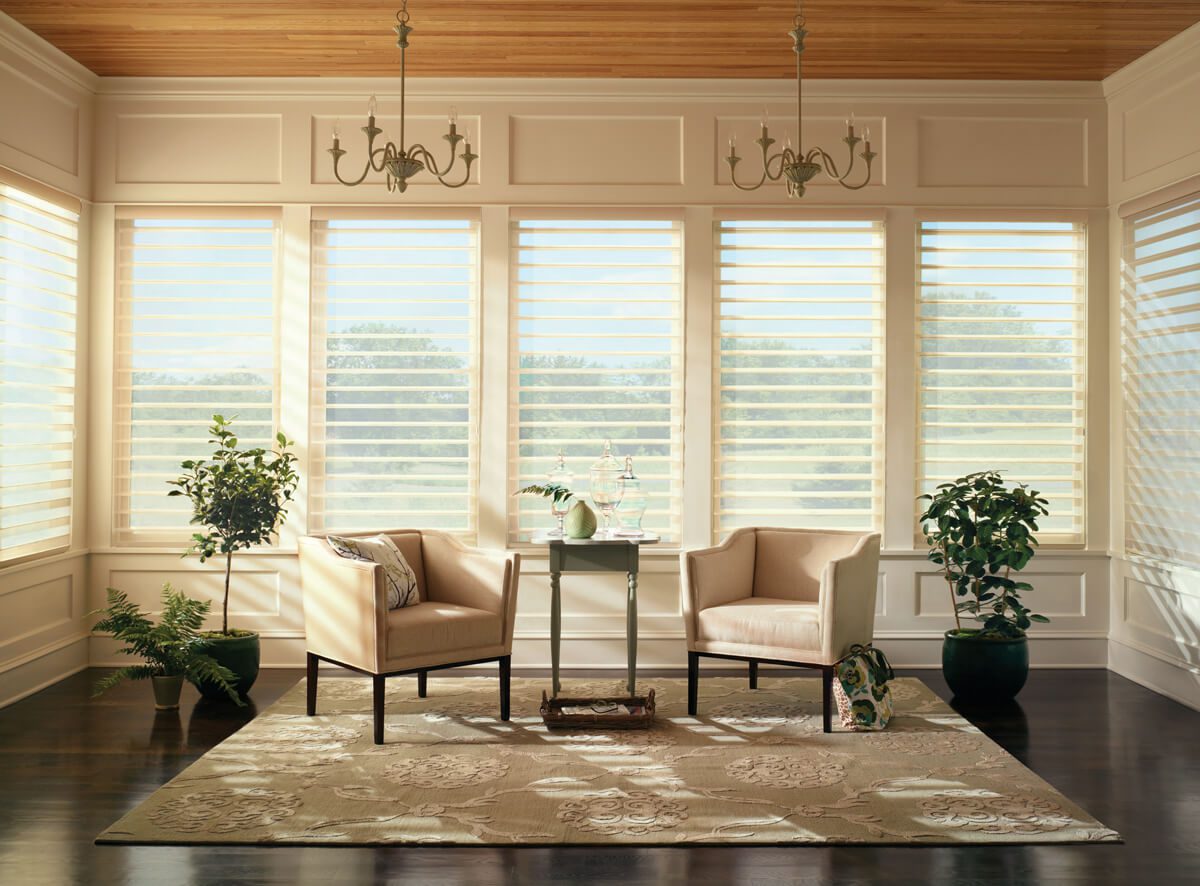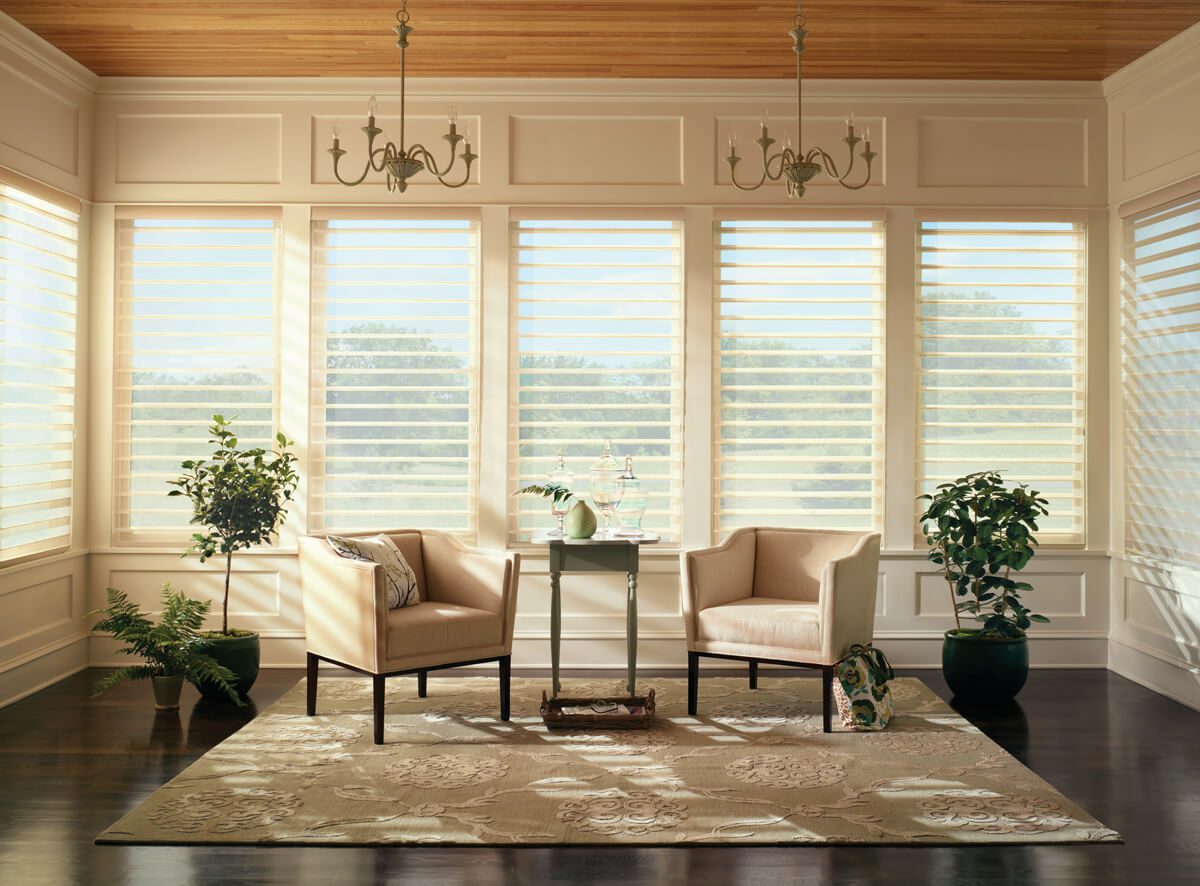 Another great feature of the Silhouette® shade is that Hunter Douglas offers this innovation at a wide variety of price points. Whether you're looking for something affordable or a luxury option, there's a Silhouette shade for you. You won't have to sacrifice quality to get an effective and beautiful shade, nor will you have to forgo luxury to have the very best in privacy and shading.
Duolite® Innovation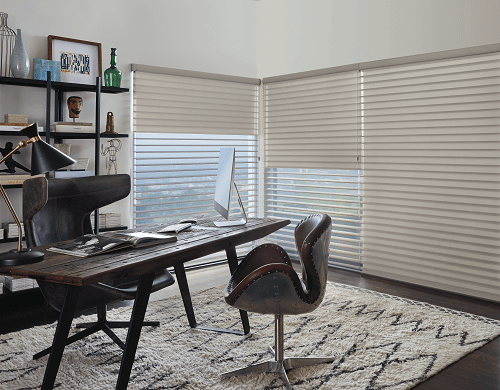 The Silhouette® Duolite® product offers light diffusion and room darkening in one gorgeous product. It combines the Signature S-Vane™ of the Silhouette® with an independently operated roller shade, so you have further control of the amount of light you let into a room. You get all the benefits of a room darkening shade, with the singular light control that the Silhouette® shade offers. This technology is so impressive that it was named a 2015 Product of the Year by the Window Covering Manufacturers Association.
Quality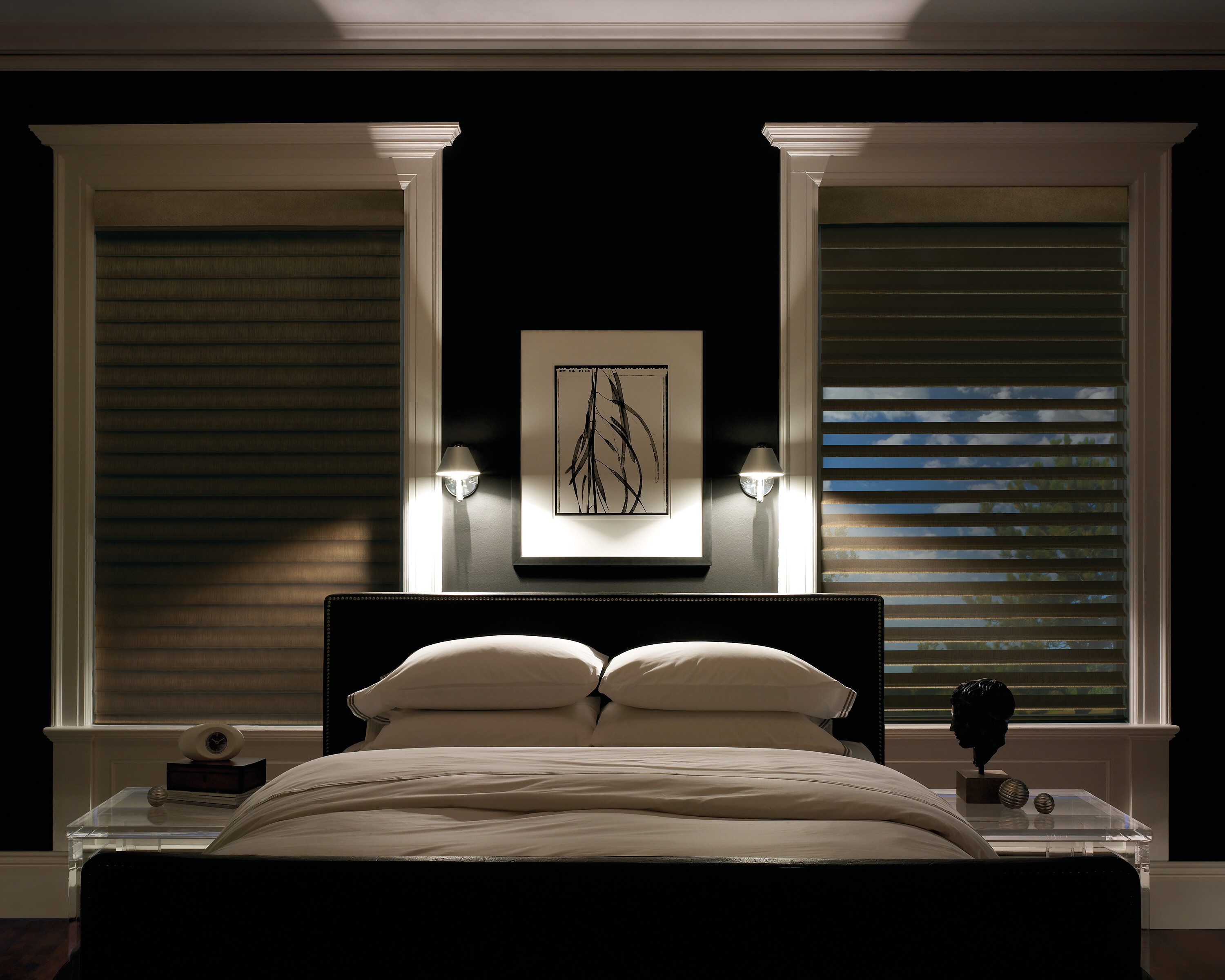 On top of all of this state-of-the-art innovation, when you choose Silhouette® shades, you get the quality that comes with every Hunter Douglas product. All Hunter Douglas window coverings are designed and assembled in the United States, and all come with a limited lifetime guarantee. When you invest in Silhouette, you know you're getting a quality product that will look beautiful for years to come.
Now is the perfect time to incorporate the functional beauty of Silhouette shades into your home. During the Hunter Douglas Celebration of Light savings event, you can receive a $100 rebate on two Silhouette shades, and free LiteRise® automation with your purchase. These offers are only for a limited time, so schedule your free in-store consultation today.