Window Treatments That Don't Hide Trim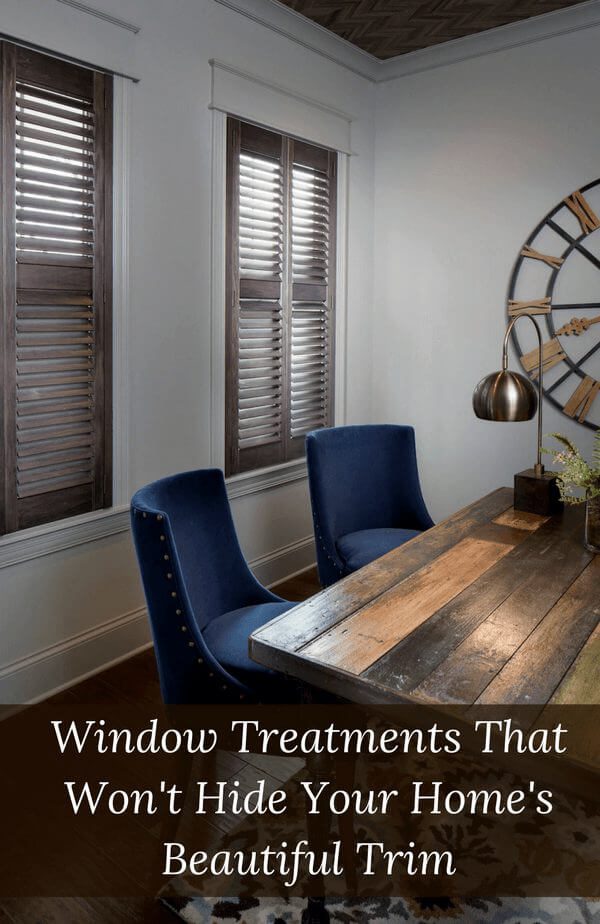 Are you looking for a window treatment option that won't hide trim? If you have beautiful, intricate molding around your windows, it's understandable that you'd want to showcase, not hide it. While some window treatments do cover trim (or parts of it), there are several options that do not. Installation is equally as important as the type of treatment you choose.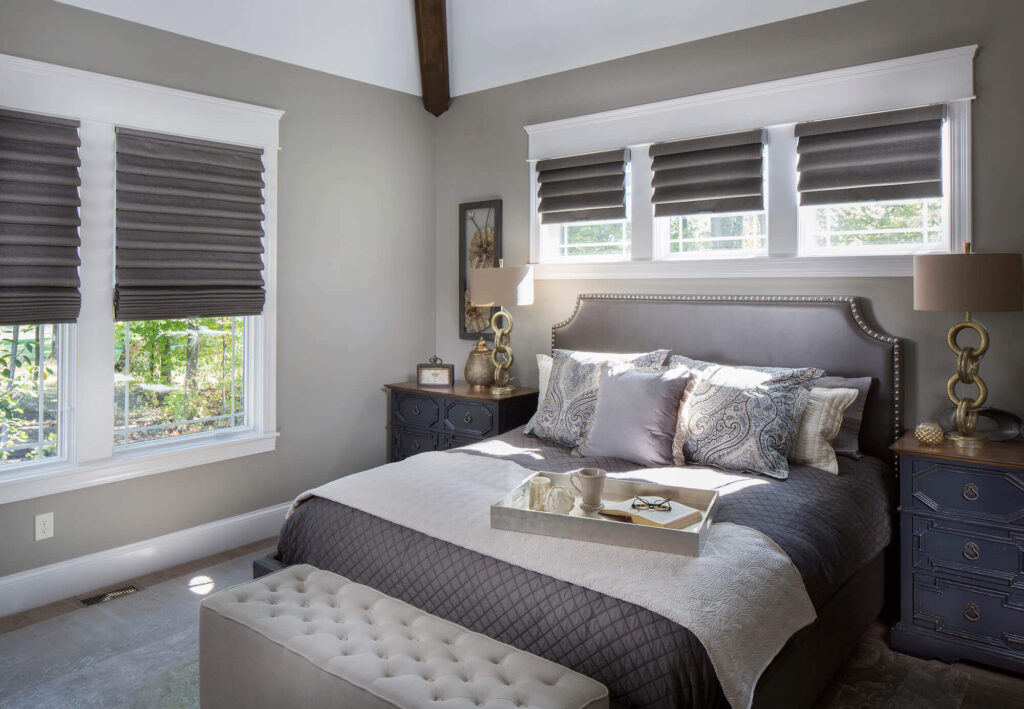 Before we discuss how not to hide trim, let's talk about why you might actually want to cover parts of it. Drapes are like a picture frame for your window. Think of it as "framing the view." A beautiful, solid drape can actually focus the eye on the view, bringing the outside in. But if you leave the side trim uncovered (meaning the drape ends at the far edge of the trim) suddenly your window will look very busy. With so much going on, it can actually detract from the view.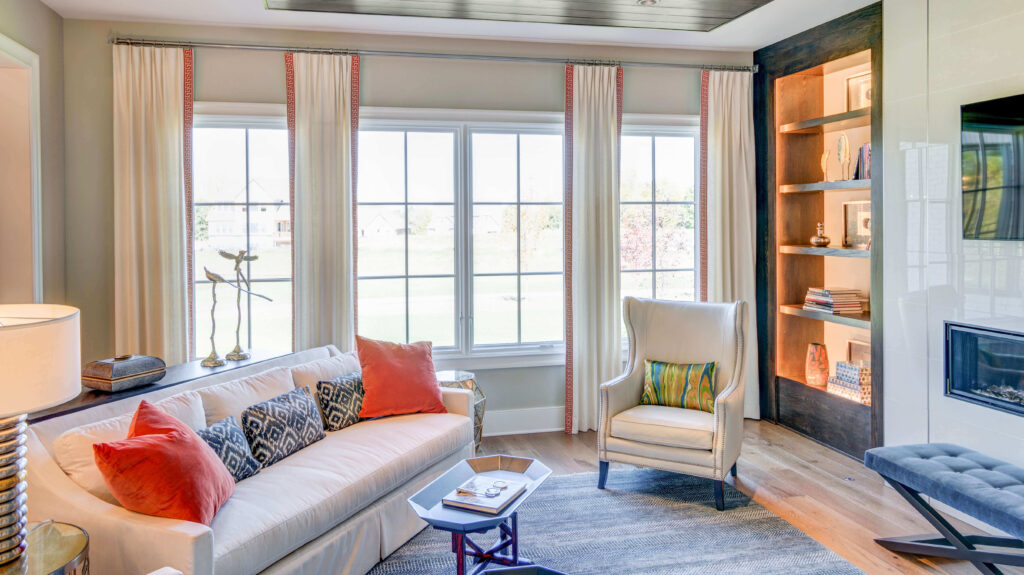 Drapes may cover the side trim pieces, but they still provide many glimpses of trim!
Whenever possible, we recommend mounting the drapery rod well above the top of your window. This means the the upper and lower trim is exposed, and this looks lovely. But having the side trim exposed too leaves the eye confused — there's simply too much going on at that point.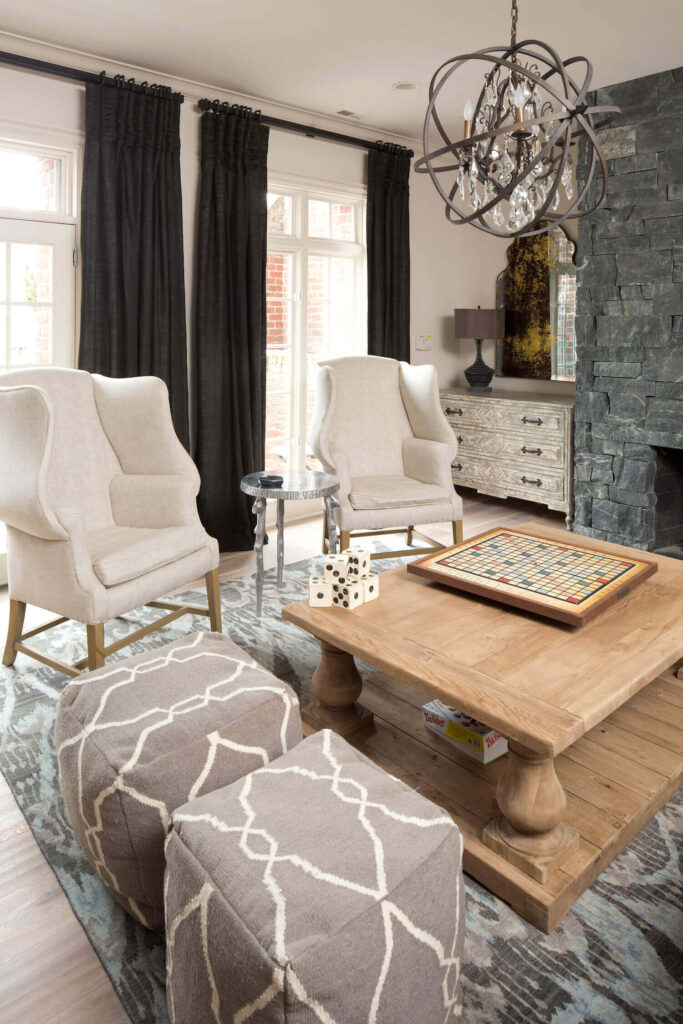 Whenever possible, hang drapery rods high above the trim to create height. This also allows the molding on top of your windows to be seen.
There are always exceptions to rules, but typically we recommend hanging drapes an inch into the glass. This creates the illusion that the window is larger than it is. It actually tricks the eye into bringing more light into the room. Suddenly skinny, narrow windows look wider because you don't know where the window ends and the drape ends. Similarly, cornices or valances can make short windows appear taller and create that same illusion of more light.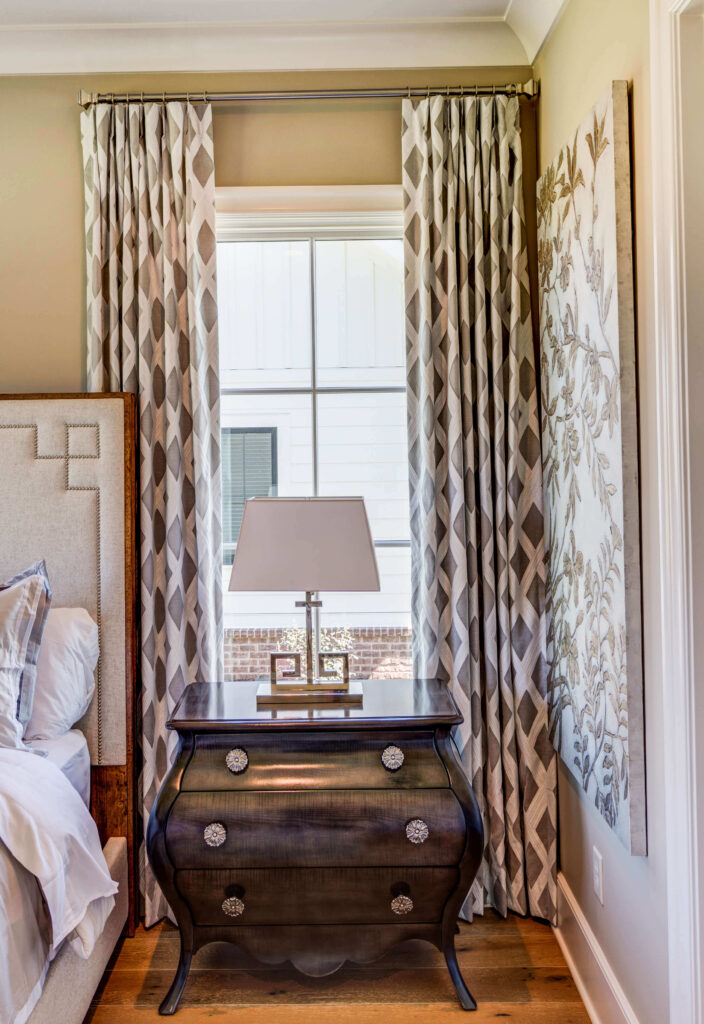 Use drapes to make narrow windows appear bigger and create the illusion of more light. It's worth hiding the side trim to gain this benefit!
If you have intricate molding that you love and don't want to cover any bit of it, even the side trim, your best solution is to choose an inside mounted shade or shutter. There are a few things to note about inside mounts. First, there can be restrictions due to mounting depth (the space between the glass pane and the wall). Drapery Street can install a window treatment with as little as ⅝ inch of mounting depth but other installers often need as much as ¾ inch or more. Be sure to know your window's mounting depth and what your installer needs before ordering a product.
PRO TIP: Generally, metal framed windows have more mounting depth than wooden frame windows. Metal frames tend to be more recessed.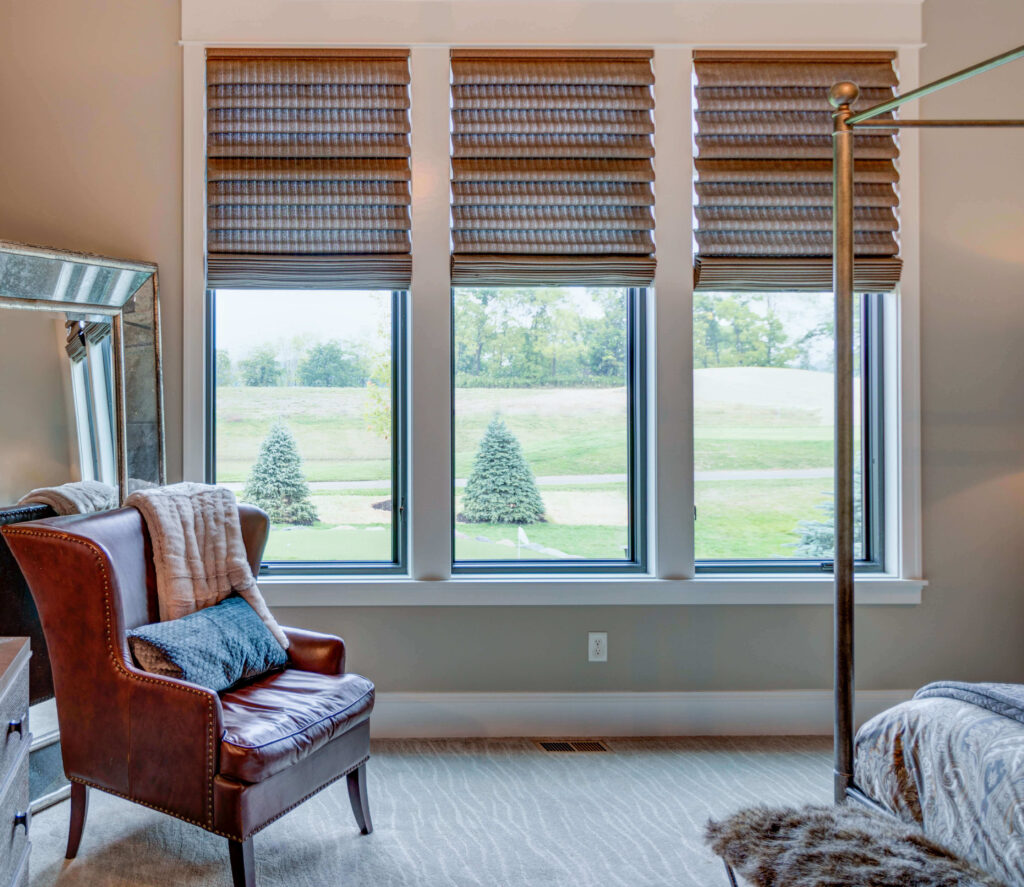 Hunter Douglas Alustra® Collection of Vignette® Modern Roman Shades mounted inside the trim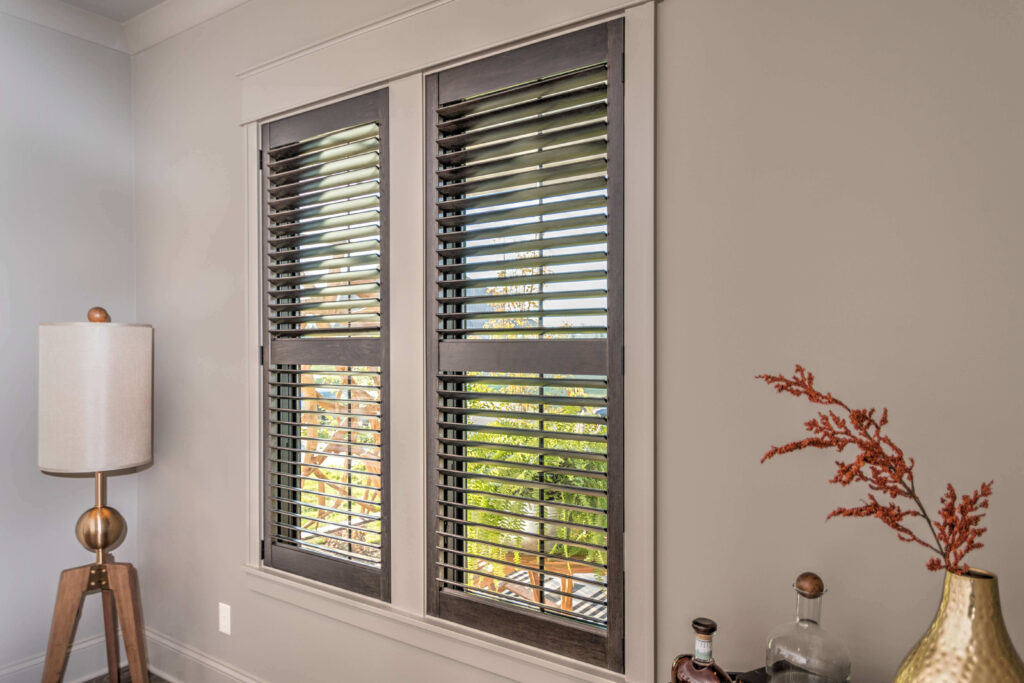 Hunter Douglas Heritance® hardwood shutters in espresso mounted inside the window. Notice how these shutters lie flush against the trim. Stunning!
The second important thing to know about inside mounts concerns shutters. To inside mount shutters, you must be very precise. We can't emphasis enough the importance of choosing an experienced installer. This is not a simple DIY project and poor precision will leave you with sloppy results. When done correctly though, inside mounted shutters are breathtaking! Believe us, it's worth hiring an installer who knows what they are doing.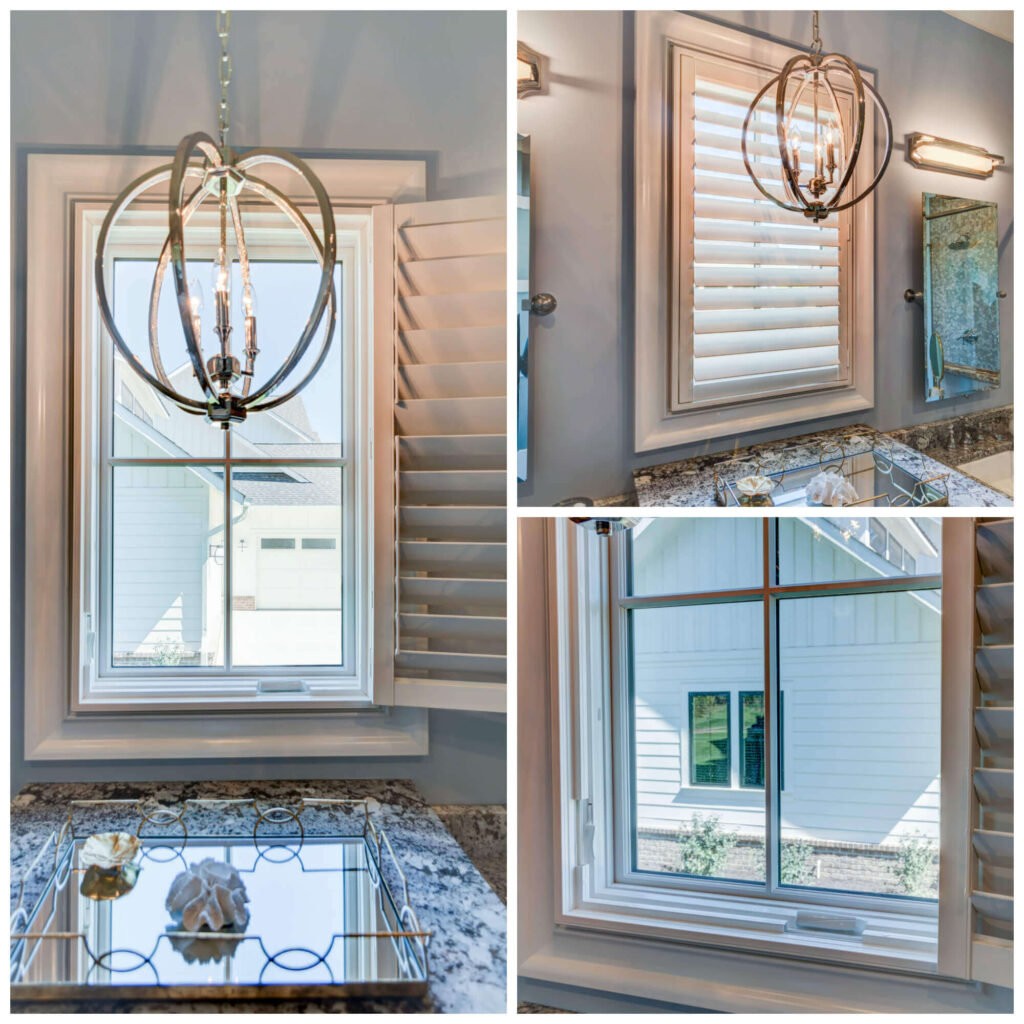 At Drapery Street, we pride ourselves on hiring only the most talented installers. We execute our shutter installations with unmatched precision and accuracy.
If you're still not sure which option is best for you, schedule a free design consultation with one of our window treatment experts. And if you do know what you want, get a free quote now or schedule a consultation to get started.