NY NOW Notable Trends: Velvet and Pops of Color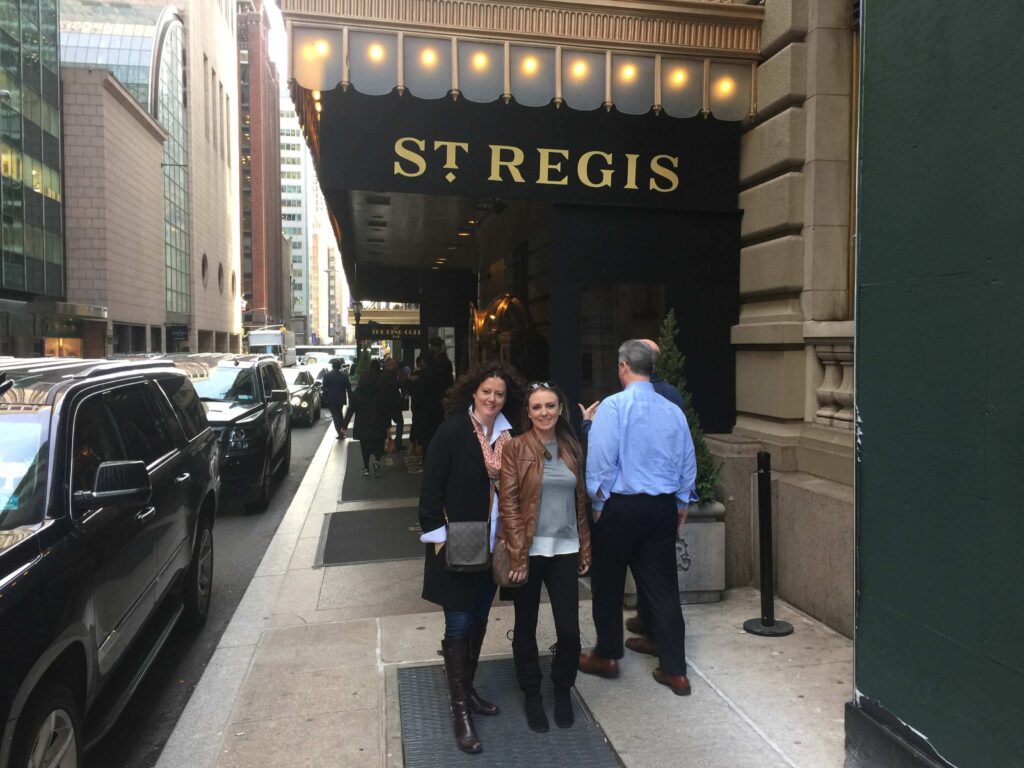 At Drapery Street, we pride ourselves on staying current with the latest trends. Our customers are fashion-forward and come to us for high fashion window treatments, wallcoverings, and furniture that are on trend.
Last month, Drapery Street's Owner, Caryn O'Sullivan, and Director of Design, Tiffany Needler, attended the NY NOW winter market. Attending NY NOW is one way that Drapery Street stays ahead of trends and ensures that our boutique is stocked with high fashion fabrics at an affordable price point.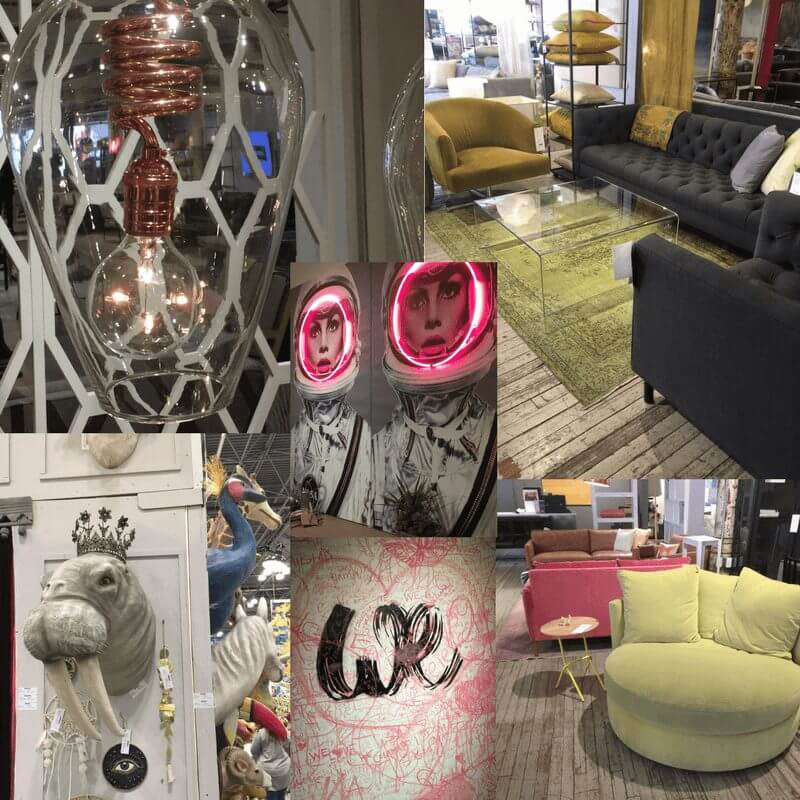 There are always many interesting and innovative products to see at NY NOW.
Two trends took the spotlight during our visit to NYC. The first? Pops of color. This is a trend that's taking off in fashion and home decor. We love how a pop of color can add interest and intrigue to an otherwise neutral room.
Take a look at the before/after photos of this room. It's obviously a lovely a space, but after the bright green drapes are hung, the drama is dialed way up. The red painting offers another small burst of color.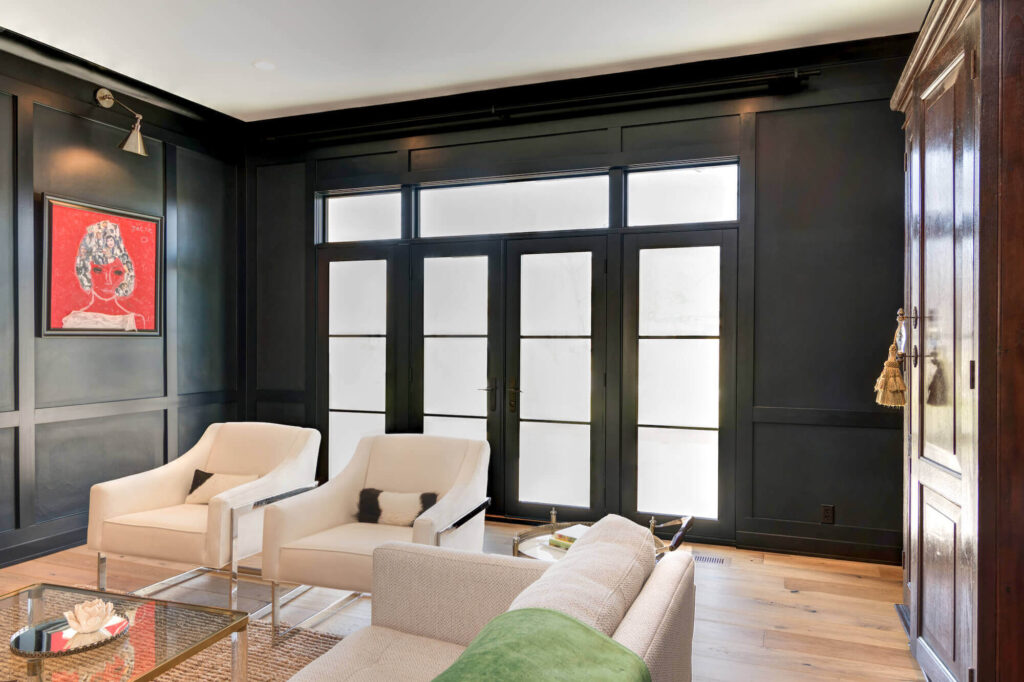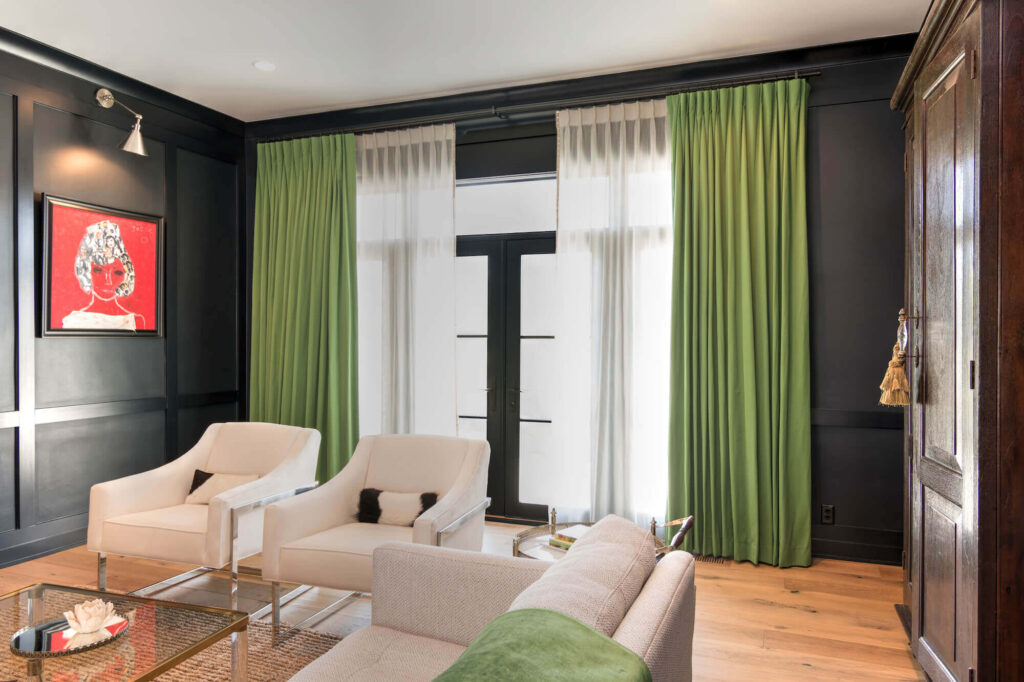 This hallway features wallpaper by Kelly Wearstler. The wallpaper is so stunning it would be beautiful all on its own. But notice how the red table adds additional interest to the space.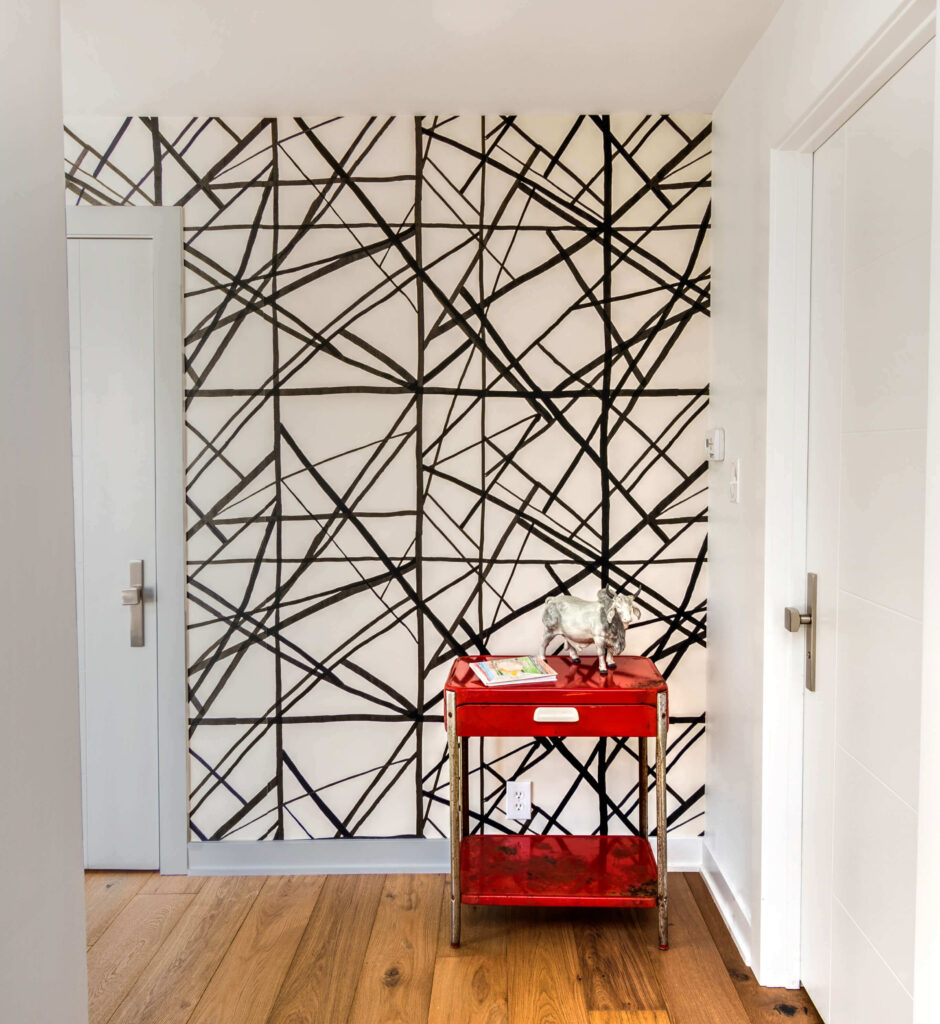 The second trend we noted and loved? Velvet! We love how velvet adds a richness and even a bit of romance to a room. If you're looking to create some hygge in your home—the Danish concept of creating a cozy, contented environment and garnering joy from everyday experiences—adding velvet is an obvious choice. It can soften up any room and creates a warm and welcoming atmosphere.
In this master bedroom, the soft velvet texture of the sofa at the end of the bed adds to the soothing, peaceful ambiance. The dark green tone complements both the lighter elements (draperies, bedding, headboard) and the darker elements (ceiling fan, drapery rod, window frame, and end tables) of the room.
It doesn't get any more elegant than this powder room. The way the blue velvet drapes against the rich blue damask wallpaper is so luxurious. We love the mixture of texture and pattern.
These two trends can be used alone or paired together. Think of a neutral velvet couch with bright throw pillows to add a pop of color. Or try a pop of color in a velvet texture for a truly winning combination!
This living room takes advantage of both trends. It features a soft velvet sofa in a deep, neutral grey. The pink throw pillows and artwork provide the pop of color.
The armchair in this next room combines both trends. The lemony-green velvet adds a pop of color and textural interest. Another bold pop of color is added by the red throw pillow.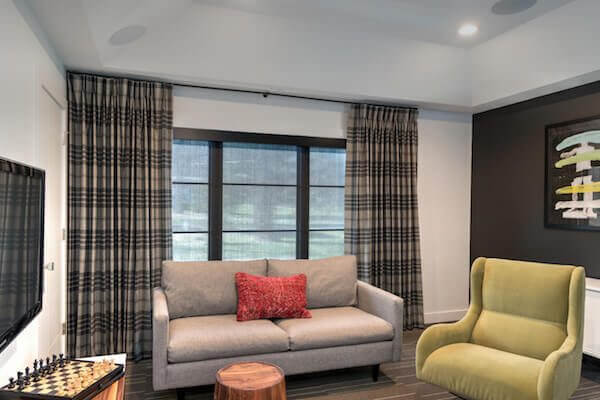 Perhaps the best thing about pops of color and velvet is they are both on-trend, yet classic. Rest assured that if you invest in these trends, your money will be well spent as you will want to enjoy them for years to come.
Want to add a pop of color or a velvety texture to your room? Schedule a free design consultation now and our designers will show you how.